Specialist skills aren't only useful for specialized roles anymore. When it comes to data analytics, PwC has predicted that businesses will increasingly look for people with both business and analytics skills, rather than just pure analysts—and this spells good news for Master's in Business Analytics grads.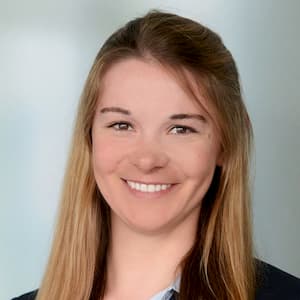 Carolina Rodriguez-Bustelo graduated from Esade Business School in Spain with an MSc in Business Analytics, and she says her time on the program has helped to strengthen both her analytics and her business skills to make her more attractive to employers. She is now extending her studies with the CEMS MSc in International Management.
We spoke to Carolina to find out more about her experience, and what she plans to do with her new skillset.
---
Combining deep-domain data analysis with business
Carolina was not a total stranger to analytics before undertaking her Master's at Esade. She'd studied business and IT at undergrad, so she had some basic programming and IT skills under her belt as well as some knowledge of business concepts.
What attracted her to the Master's in Business Analytics was the chance to leverage these basic skills into a stronger overall offering for an employer.
"I decided to study the Master's in Business Analytics because I think it offers the unique opportunity to combine deep-domain data analysis skills with key business foundations," she says.
"Esade ended up not only providing [programming] skills, but teaching us how to question and avoid some of the common pitfalls in the data analytics context, and also—and more importantly—how to apply these skills to the real world."
---
Experience applying analytics to a real business problem
One of the most notable ways for students to gain this "real-world" experience on the Master's in Business Analytics at Esade is through the Master's capstone project.
This project functions much like an MBA consultancy project, with students going into local businesses or nonprofits and helping them with a real-life problem—only for Masters' in Business Analytics students, that problem involves programming.
The capstone is a chance for students to deepen their understanding of programming in multiple languages and by so doing to maximize their ability to meet data analysis challenges in the world of work.
Even for students like Carolina, who had already completed simple data analysis tasks in previous internships, this can be an invaluable experience, as it shows students how analytics fits into a real business context—and not just a Spanish one, either.
---
An understanding of international business
Carolina is now extending her MSc in Business Analytics with the CEMS Master in International Management, which means she gets to study two terms overseas, and this is not the only opportunity Esade offers for students to get experience abroad.
Each year, the school sends groups of management master's students on international study tours, taking up projects with different partner schools all around the world. 2020's destinations include locations like Cape Town, Los Angeles, Santiago, and Bangalore, with each one focusing on a different business topic—for instance, the LA trip focuses on digital marketing strategies.
These study tours allow students on the Master's in Business Analytics to mix with students from the other management programs at Esade, as well as students from other schools around the world.
In combination with data analytics skills and general business acumen, this international experience can be the cherry on top of the cake for an employer, and for the students themselves, such dynamic group work can be extremely motivating.
"It was great to see how the most diverse backgrounds can bring very different skills to the table [during group work]," says Carolina of her experience on her various group projects at Esade.
"Some students were better at programming while others had done numerous business plans or founded companies before. Combining these various skills in group projects has been truly inspiring."
---
Opportunities across multiple sectors
Now that she's nearing the end of her Master's degree, Carolina doesn't know exactly what's next—but with the desirability of her analytics-enabled skillset only increasing amongst employers, she's likely to be successful.
96% of Esade's 2018 Master's in Business Analytics class were employed within three months of graduation across a decent spread of industries. The most popular of these was consulting, and that does seem to be where Carolina's heading—but she's not ruling anything out just yet.
"The Master's in Business Analytics has opened up some other opportunities to me, such as potentially founding a company with some fellow students," she says.
From simple programming to complex and data-driven decision-making, the skillset transformation you can achieve on a Master's in Business Analytics is staggering—how you use it to transform your career afterwards is entirely up to you.
Related Content: