Two skill sets is better than one. This is the appeal of the dual master's in management degree—an opportunity to take a degree in a technical field like engineering alongside a management degree.
Whether you're a business professional looking to add specialist skills to your toolbelt, or an engineer trying to broaden your business experience, it's a great chance to make the most of your precious time at grad school.
Here's two students whose double degree has given them the combination of technical engineering skills and leadership skills to help them advance their careers.
---
Matteo Romano—boosting a career in tech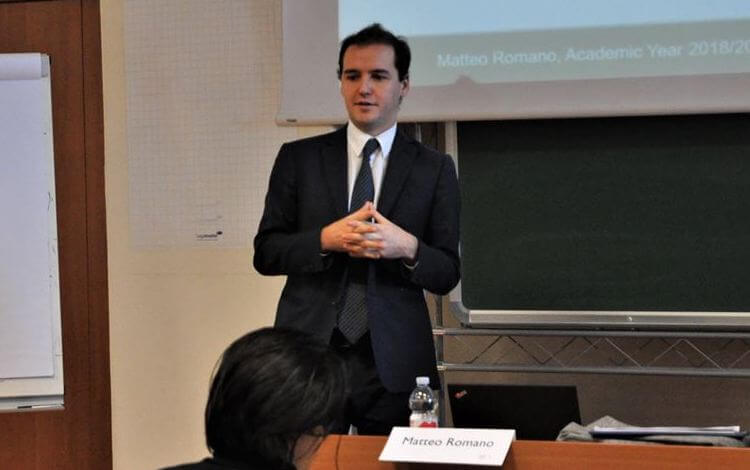 2008—the launch of the first iPhone.
It was also the year that Matteo Romano graduated from his bachelor's in engineering—and he was ready for the tech revolution which was quickly spreading around the world.
But to make headway in this fast-paced environment, he needed more than the technical knowledge from his bachelor's.
He discovered ESCP Europe's double degree—the combination of the Master's in Management (MiM), alongside an engineering master's degree at Politecnico di Torino, where he did his bachelor's.
"I saw the master's degree as an opportunity to increase the scope of my career," Matteo notes, "Not to limit it to certain areas, but open it to new industries and sectors."
Soft skills was his main focus—something he didn't necessarily have from his pure engineering background. He wanted to improve his communicative approach for a future career in tech.
"It allowed me to learn how to interact better with the other parts of a company—not just the technical side. I'd say it's made me a more socially aware engineer!"
This in large part is down to the practical approach of the ESCP program, which Matteo praises.
His operations module, for example, was taught by the head of operations at Lacoste, showing not just the theory behind the subject but also emphasising its different practical applications.
Now working as a consultant in the digital and technology sector at Boston Consulting Group (BCG), Matteo is proof of how technical knowledge of engineering can be applied in a practical, management-focused way.
"You have to quickly understand the client's problems, simplify them, and facilitate different solutions," he says. "ESCP gave me a way of interacting that is more approachable, while also learning that it's important to be solid on the numbers."
---
Samy Mdihi—exploring engineering's application in business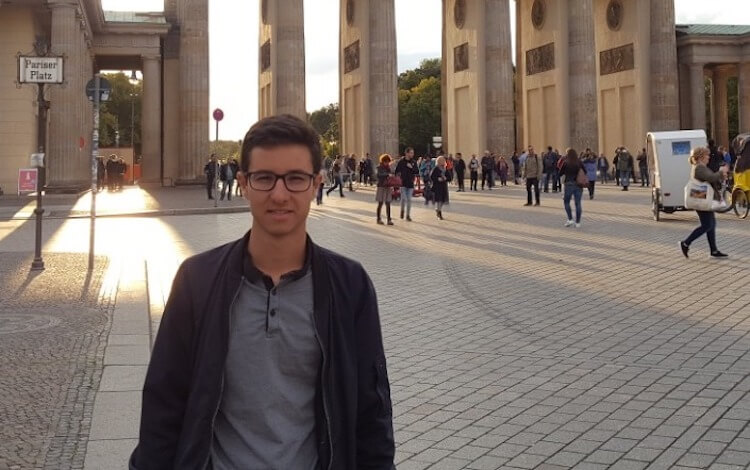 For Samy Mdihi, studying has always been about a lot more than the end goal of getting a job. "It's not just about thinking whether it will be useful for me in the future," he insists, "but about whether it's a real interest and pleasure to me."
The opportunity to study the double degree at ESCP satisfied this desire. Samy enrolled in the MiM at ESCP's Paris campus, while simultaneously studying an engineering degree at MINES ParisTech—enabling him to learn about elements of engineering that he found interesting, alongside the business degree that he was studying.
Broadening his horizons included the chance to study internationally as part of the MiM, spending his first semester in Berlin and his second semester in London.
The MiM also gave him a chance to continue to more deeply explore the things that had piqued his interest during his bachelor's.
"I knew I was interested in computer science from my bachelor's, and I had done a bit of programming, but not in great depth," he recalls. "On the master's, we were able to learn about programming and how to apply it to physical appliances."
Combining engineering and business ensured that Samy had a dual approach to everything—a business approach and a technical approach. "For everything, I had to think what was needed financially, and what was needed practically, in order to achieve something."
This has equipped Samy well for his current role in the transport division at the World Bank in Lebanon. This is part of his gap year, where ESCP students can take a year out of studies for industry relevant work experience.
Upon his return, Samy wants to dive deeper into the application of mathematics in robotics, and looking at how this can transform businesses. Like with the rest of his studies, this is less about a career-focus and more about wider life goals that he hopes to achieve with his master's.
"I hope it's something I can become passionate about. I truly believe it is so important to love what you do in your professional life," he says.
Related Content: