Pursuing an MBA in China a few decades ago would have been questioned by your peers. 'Why are you going there?', they may have probed, 'Why not the US or Europe?'

But today, an MBA in the East is on the lips of many prospective business school students.

With the Belt & Road Initiative, Made in China 2025—the government's plan to put China at the forefront of every major industry—and vast foreign direct investment being ploughed into Europe and Africa, now is the time to study an MBA in China and build bridges between East and West.

BiMBA Business School of the National School of Development (NSD) at Peking University (PKU) is doing just that. The NSD is a leading university think tank in China, immersing students in China's most recent policy developments.

Students can choose to study a joint MBA program between University College London (UCL) and PKU, or a joint program between Vlerick Business School in Belgium, and PKU.

Students of the PKU-UCL degree study in Beijing with one module taken in London.

The PKU-Vlerick MBA is taken part-time, with students taking all their courses in Beijing, and traveling to Belgium for graduation. The MBA degree is granted by Vlerick, one of only a select group of business schools to hold all three major international accreditations for management education: EQUIS, AMBA, and AACSB.

Students can take modules in China's Economic Development and Managing Across Cultures. There are also courses taught in Chinese, including Practices on Venture Capital, Entrepreneurship, and Venture Capital, and Leadership in Chinese Traditional Culture.

Alongside Dirk Buyens, professor of HR and partner at Vlerick Business School, who teaches on the BIMBA program, students are also taught by Vlerick Business School chairman, Louis Verbeke, who specializes in how international politics, law, ethos, and ethics interrelate, and the consequences in relation to governance, policy, and mergers and acquisitions. Bram Desmet, professor of supply chain management at Vlerick and a management consultant, also teaches on the BIMBA-Vlerick program.

The European aspect of the program gives students a deep understanding of the differences between East and West, and how to maneuver those differences once they graduate. Being taught by professors who also have industry experience exposes them to how the knowledge they are gaining is applied in the real world.

BusinessBecause caught up with Dirk to find out more.
---
What's the value for students of the PKU-Vlerick MBA?
We are living in global world, where we do feel that you don't understand what is happening in the world unless you look at it from different angles. People see China growing, business is going well, and we can offer the insights.
There are also professors from the National School of Development who teach the business skills. But business skills have to be understood in China within national policy, otherwise you don't understand what you're seeing.
---
How important is cross-cultural learning on an MBA?
You can't learn to swim without water. Being out there [in China] and confronting your students with the [Chinese] students, or vice versa, might open up new horizons and help develop your reasoning.
Also, economically, you see how fast things go, how slow things go, and how things are from a political perspective as well.
What you're used to is not always the best model, and therefore you have to be somewhere else, because it's hard to see that from the outside.
---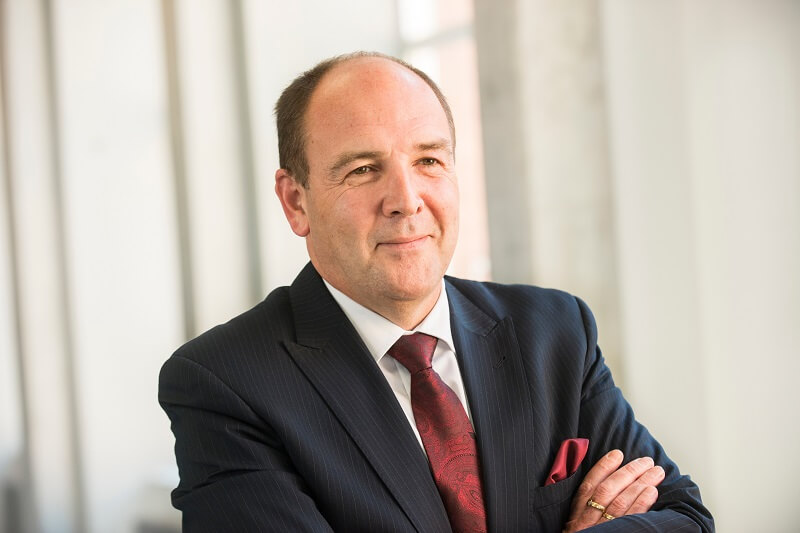 ---
How has China grown in importance in recent decades?
What you see is China now has big companies who are not only big in China, but who are ruling the world.
We're talking about Huawei, Alibaba. For some of those businesses, US companies used to be the norm, the first in the class organizations, but there are now also some Chinese alternatives.
The global result is that China has become an enormous economic power, and that's important for MBA students as they could be working in companies with links to China.
Companies are looking for great Chinese people who are also capable of speaking English. They are also looking for internationals, but they can't survive with English only, the need to speak Chinese as well.
---
How does people management differ between China and Europe?
There are some similarities—we're all people and when it comes down to how people react, sometimes the similarities are bigger than the differences.
That being said, the students [of BiMBA] live predominantly in China with Chinese eyes, and the guanxi construct comes into play—the importance the Chinese put into relationships.
I remember once, I did a short case study where someone found the payslip of his colleague and finds that the newcomer earns $500 more than him, so he goes to see his boss about it.
At the end of the class, one of the students says, 'we would never go and see our boss here [in China], because he would lose face, and that might have a negative impact on your own career.'
They had the same emotions [as the western students] to this incident, but the way they would react is very different.
---
What should Chinese students expect from European managers?
Europeans are sometimes straight on. The relationship is less important, and you can speak up at any time, and any moment.
When it comes to the nature of doing business, they might have to understand that the level of participation, democracy, and level of people needing to voice their concerns is way bigger than it is in their culture.
That means the speed at which you can take and make decisions is slower than they're used to.
The decision-making process might have more stakeholders than they ever thought, and they might be stronger than they could ever imagine.
Not just unions, but environmentalists, and the neighbourhood they are located in—to them, it's much more complicated in Europe than it is in China.
Related Content: