The UK has officially left the European Union. Following a turbulent few years of delays and elections, the final Brexit sign-off is complete.

The process has thrown up continued uncertainty. Whether that's the prospect of leaving without a deal, or the actual date of departure, few details have ever been certain.

But despite complex negotiation of future trade agreements, there is now a greater clarity to the overall picture. The UK has made its departure, and the uncertainty surrounding that has for the meantime, subsided.

So what does Brexit mean for the future of UK business schools?
---
The future of business schools
The EU Referendum in 2016 was greeted by general shock amongst business schools, who had largely opposed Brexit. Fears of a declining number of international students, staff, and funding, all made for a bleak outlook.
But almost four years down the line from the referendum, schools are more positive. Associate dean of Cass Business School's MBA, Steve Thomas, is keen to offer his reassurance.
"The future, of course, remains unknown—but it is far more certain than it was in November last year," he says, "The reinstatement of the visa, particularly, is a great relief."
The two-year work visa for international students wanting to work in the UK was reinstated in September 2019 after initially being cut to four months. 93% of Cass full-time MBA students receive job offers within three months of graduation—suggesting graduate employment in the wake of Brexit remains strong.
With this threat removed, Steve sees no issue why UK business schools should not remain a global draw. "Everyone knows about Brexit, it has entered the international lexicon" he says, "But I think the perception is the UK would manage its way through it."
---
Considering an MBA in the UK? Read:
Brexit Not A Problem As Cass MBA Launches FinTech Startup In London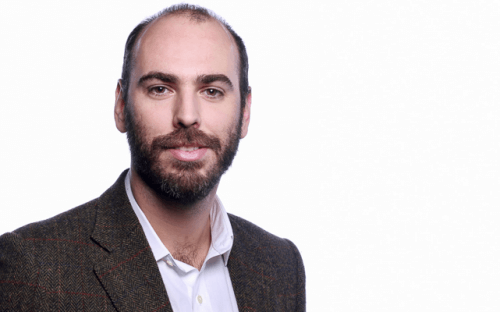 ---
London, and the UK, remain desirable
There were doubts from business schools that the UK's international reputation would suffer in the wake of Brexit. But these have not materialized.
In fact, the UK is now the most attractive higher education destination in the world for international students according to the Higher Education Statistics Agency, overtaking the US—while UK business school popularity has increased by over 2% in the past five years, second only to Canada in terms of growth, according to our research.
London remains a global financial hub, housing institutions including Barclays and HSBC. For students interested in finance sectors and corporate strategy it is still an attractive choice.
"You cannot underestimate the pull of London", Steve says.
London aside, the nationwide reputation also remains intact. In the latest Financial Times MBA rankings, nine of the top 100 schools were from the UK, second only to the US.
But Steve believes that UK schools must keep close links to Europe in order maintain their international standing. At Cass, full-time MBA students went on a study tour to Brussels in 2019 and were therefore able to observe the European Commission during the Brexit debates.
Establishing European campuses for UK business schools, coordinating exchanges and study trips, and inviting European faculty to their campus—they all extend the network for students, keeping them a part of the European dialogue.
---
International draw
Industry experts have expressed concern that rising nationalism could lead to fewer international students studying abroad. Will they now look at schools in their native country, instead?
"I don't think we would begin clustering in terms of geography. I think Cass is too global for that," Steve says.
With the pound falling, the UK has become a relative bargain for international students. Coupled with visa relief, the UK retains an edge over its US competition regarding price point and the option to stay and work after graduating.
UK business schools have long held a strong global reputation. Uncertainties remain, but Steve has cause for optimism after a tumultuous four years since the landmark referendum.
For Steve, Brexit has not been a barrier for the global student population, and the UK remains a land of opportunity.
Related Content: