Are you looking to study an MBA in Paris? What about an MBA in Australia, in Sydney or Melbourne?

The annual QS ranking of best student cities spans the globe, from the UK to South Korea, the US, and Australia. If you're looking at going to business school and want the best experience possible, it's also a list you might turn to for inspiration.

When choosing the best student cities, QS examines six main indicators: university rankings, student desirability to study there, affordability, international diversity of student populations, employment rates after graduation, and overall student satisfaction.

This can give you a good indication of whether the cities you're targeting for your MBA meet your requirements. Are you someone who wants a strong international cohort? Or someone who wants to study an MBA in a city renowned for its research and development institutions?

Here's a countdown of QS's best student cities for 2022, and what makes them top study destinations for MBA students.
---
=9. Paris, Montréal, Boston
©sean3810 / iStock
---
Paris, Montréal, and Boston sit together in joint ninth place on the QS list.
Boston is a new entrant in the QS ranking. And with 16 schools on offer, including Harvard Business School, you can enjoy a top-ranked MBA there. Equally, you can make the most of the research and development institutions in Paris, like HEC Paris, and enjoy the city's Gothic and Romantic architecture, renowned cuisine, and limitless culture.
Turning to Montréal, the city's growing tech industry makes it one of the best student cities if you're looking to advance your career in technology. It's also well known for its diverse culture, vibrant food scene, and colorful neighborhoods. MBA options are rife as well, with schools like John Molson School of Business and HEC Montréal.
---
8. Sydney
©africanpix / iStock
---
If you want to study in the Land Down Under, Sydney is one of two cities representing Australia in the QS best student cities ranking. Alongside the option to study at business schools like the University of Sydney Business School and the Macquarie Graduate School of Management, you also have the added benefit of sunny weather, stunning harbors, and the friendly Sydneysiders.
---
7. Zurich
©bluejayphone / iStock
---
Zurich is home to 20 universities, and its position as the Swiss banking capital means that it's home to the headquarters of financial giants like Credit Suisse and UBS—great if you're after a career in finance post-MBA. The city also offers students a myriad of activities, from swimming in Lake Zurich to exploring its deeply historic old town.
---
6. Melbourne
©TWPhotography / iStock
---
Melbourne is one of the most vibrant cities in Australia and is full of opportunities—students can surf in the waters of Brighton Beach, enjoy its stunning natural beauty, or relish the countless restaurants the city has to offer.
These features have attracted students from around the world, leading Melbourne to top QS's Student Mix ranking, which looks at a city's student population from both an international and domestic perspective. That's good news for the MBA classroom at business schools like Melbourne Business School, in the heart of the city.
Read: 5 Reasons To Study An MBA In Melbourne
---
5. Berlin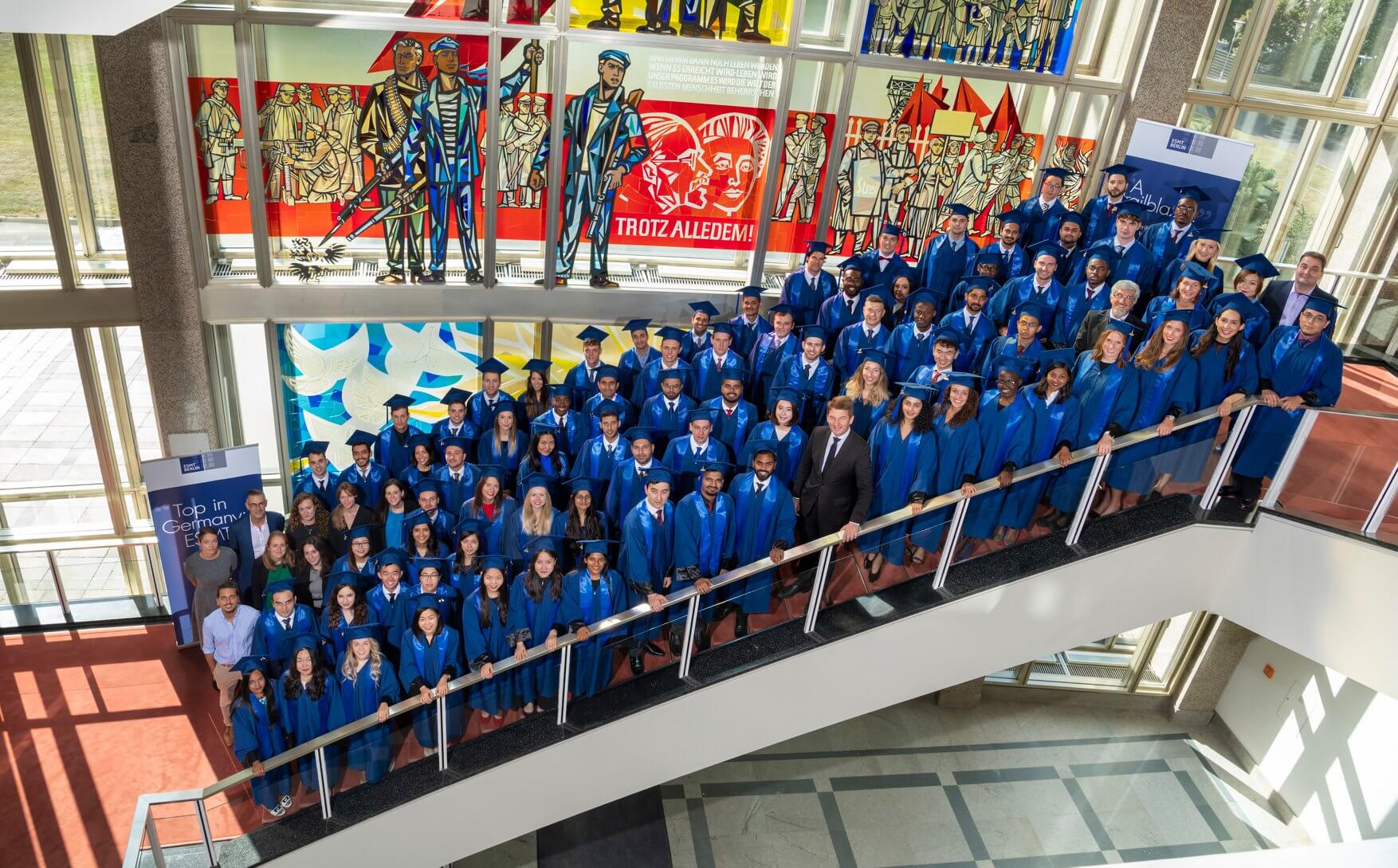 ©ESMT Berlin / Facebook
---
With its stunning architecture, vibrant nightlife, and rich history, it's no wonder that Berlin sits high up on the list of best student cities. Berlin also tops QS's Student View ranking, which takes into account students' rating of the city, and their desire to stay in the city post-graduation.
If you're after an MBA at an affordable price, you can enjoy Berlin's affordable tuition fees and study at schools like ESMT Berlin. Additionally, as Berlin is a popular start-up hub, it's a great place if you're an aspiring entrepreneur looking to start your own business.
---
=3. Tokyo, Seoul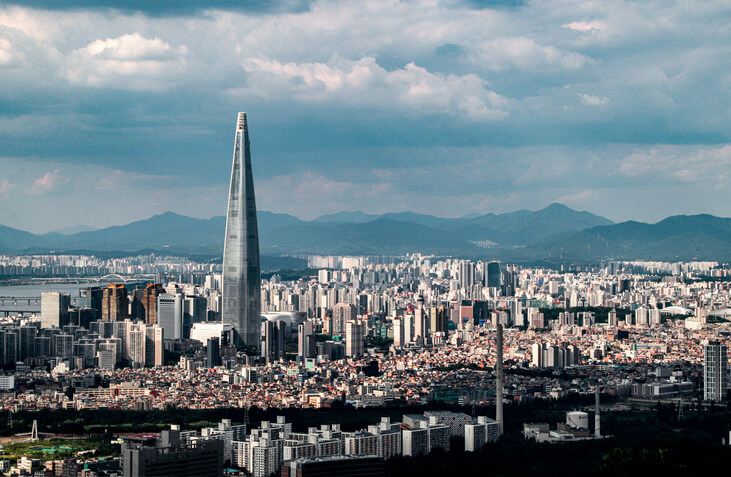 ©JunghoonMa / iStock
---
Kicking off the top three in joint place are Seoul and Tokyo.
Whereas Seoul ranked the highest on the QS's Rankings indicator, which measures the number and quality of universities in a given city, Tokyo's minimal youth unemployment led to it topping QS's Employer Activity ranking, which measures graduate employer recognition for each city.
Both cities offer a fantastic place to study and network with international students from across the globe, and to go on to strong post-academic careers.
---
2. Munich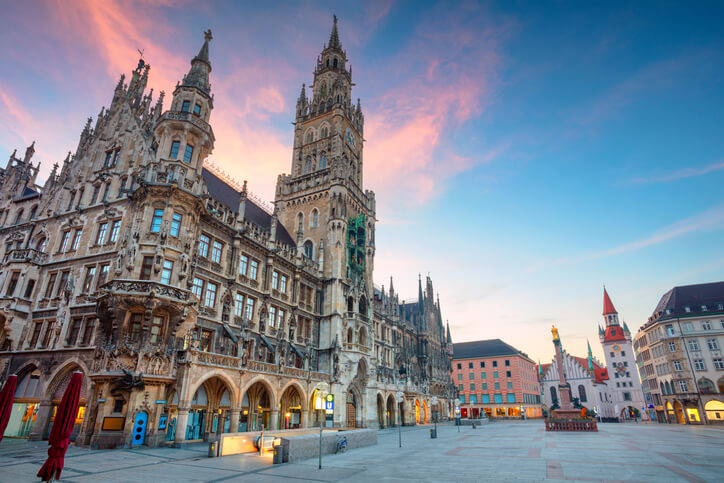 ©RudyBalasko / iStock
---
Both EU Business School and IESE Business School have campuses in second-placed Munich.
Alongside its world-renowned universities, Munich enables students to network with a highly diverse student population. On top of that, students can savor the tasty, local Bavarian food, the punctuality of Munich's public transportation, and the many green areas the city has to offer.
---
1. London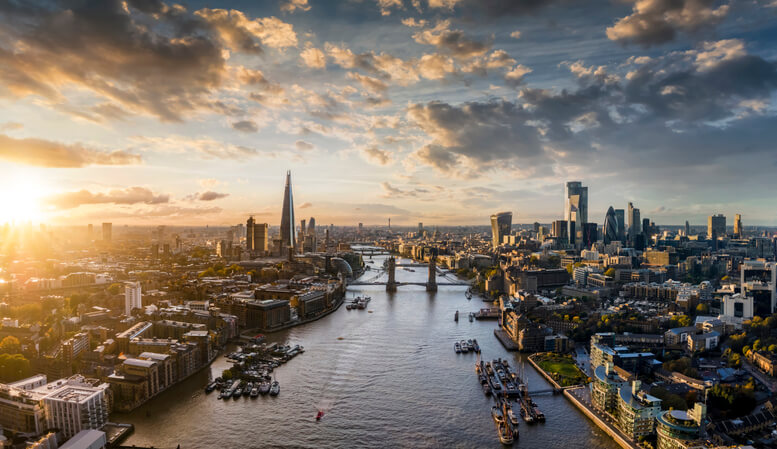 ©SHansche / iStock
---
And finally, topping the list of best student cities is London, making it QS's third-time consecutive champion.
It's the largest city in the United Kingdom with a rich history to explore, and is home to more than 125,000 international students, great if you're after an MBA that'll provide a strong international network.
Both University College London (UCL) and Imperial College London are ranked within the top 10 of QS's World University Rankings 2022, good news for UCL School of Management and Imperial College Business School. There are 16 other institutions in London, including London Business School, which places the city in second on the QS Rankings indicator.
Although London ranked 95th on QS's Affordability indicator, the city has performed better in this ranking this year than it has ever done, meaning that London has become more affordable to its students.
"With the value of the pound having fallen since our previous edition, international students seeking to study in London may find that the cost-of-living and relative cost of tuition is rather less eye-wateringly high than was the case before the UK left the European Union," comments Ben Sowter, director of research at QS.
"While Brexit has created no shortage of new challenges for British higher education, we are observing one small prospective benefit in our Affordability indicator."
Read: The 6 Best Business Schools In London
---
QS Top 9 Best Student Cities
---
---
Next Read:
Top 10 Countries For Business School Candidates