Landing a job with Bain & Company, the Boston Consulting Group (BCG), or McKinsey & Company is not just a ticket to a lucrative salary, but an opportunity to apply everything you've learned on your MBA and work at the cutting-edge of new technology and business.
The Big Three management consulting firms hire the most MBAs from top US business schools like Harvard, Stanford, Chicago Booth, and Columbia as well as schools like INSEAD, London Business School, and IESE Business School in Spain.
The consulting industry is awash with MBA graduates. Nearly half of McKinsey's incoming consultants have MBAs. Breaking in requires beating off the swathes of competition eager to try their hand with the Big Three.
To stand out during the interview process and land an MBA consulting job, it helps to know more about the skills and characteristics that Bain, BCG, and McKinsey value the most.
BusinessBecause spoke with MBA recruiters from each of the Big Three consulting firms to find out.
---
Here's what Bain, BCG, and McKinsey look for from their MBA hires:
---
1. Soft skills
In an industry so reliant on client relationships it's no surprise that soft skills are high on the list of demands. An ability to build strong relationships is tantamount to success as an MBA consultant.
"We see can candidates prep a lot for problem solving, which is good, but I encourage them to focus also on what are often referred to as soft skills—their aptitude for collaboration, teamwork, empathy, and leading others. In the long run, those are qualities that make for success," explains Brian Rolfes, global head of recruitment at McKinsey.
You can be as smart as the day is long, adds Frances Taplett, a former partner at BCG and now the chief people officer at the Broad Institute, but if you don't communicate your points well you won't get as far as you'd like.
"As our clients tackle how to address business in the digital world, we look for candidates to have a good business acumen and client communication skills," she says.
---
2. Problem solving
Problem solving is the crux of the consulting world. It's why companies pay the money they do to hire the best from Bain, BCG, and McKinsey.
An MBA program equips students with the consulting knowhow they need to enter the industry after graduating. Project work makes up a large part of the curriculum at many schools and challenges students to solve business problems for clients in real time.
The Cambridge Judge Business School MBA gives students real-life consulting experience throughout the degree. HEC Paris has both a student-led MBA Consulting Practice and refined MBA Consulting Club that work tirelessly to help graduates land MBA consulting jobs.
---
10 Of The Best Business Schools For Getting Jobs At McKinsey
---
3. Teamwork
Nowadays teamwork in consulting goes beyond working with fellow MBA consultants and a manager. Digitization has changed the DNA of consulting case teams.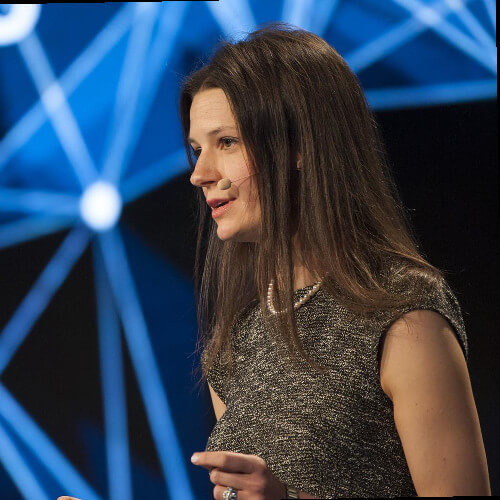 Keith Bevans, chief MBA recruiter at Bain, explains that the firm are investing a lot in Vector, Bain's digital delivery platform. Solving digital problems means a classic Bain case team now consists of an MBA, an undergrad, then maybe an app developer, a design thinker, or user experience expert.
If you want a job in consulting you have to prove that your teamwork ability includes the ability to work cross-functionally with an array of experts. It's no longer good enough to work just MBA-to-MBA.
Frances (pictured right) explains it's the same at BCG.
"Our teams are becoming ever more diverse. We might have a team with a UX developer, software developer, data scientist, two core MBAs and a few more senior consultants all working in symphony. Increasingly, we need MBAs to become the conductors that can conduct those diverse teams."
---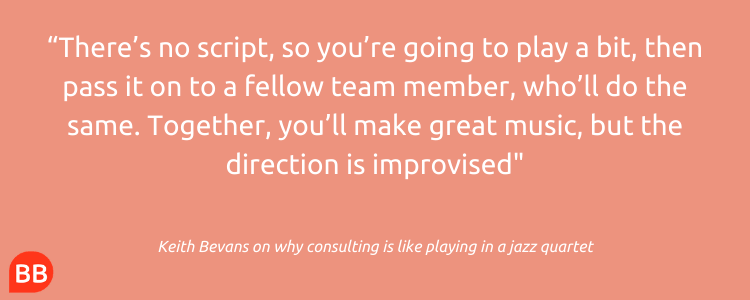 ---
4. Digital-savvy
Following on from working cross-functionally with technology experts, today's modern consultant needs to be digitally equipped themselves.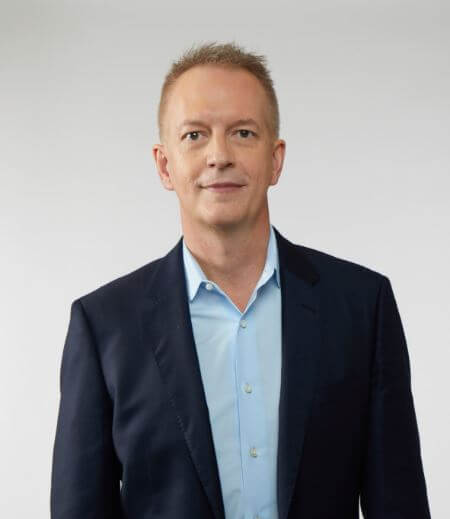 Brian of McKinsey (pictured right) explains that MBA graduates stand out to him when they've used their time at business school to enhance their knowledge of coding, programming, and other aspects of tech. This makes working with technologists or engineers in their teams much easier.
The biggest recent change to consulting has been the amount of data that is now available to consultants. In the past, Keith explains that the value lay in finding the data; now, he seeks MBA graduates who can identify the most reliable and accurate data source to solve the problem posed by the client.
"The pace of change is also radically more accelerated than in the past. When the entire way you need to work changes six months from now can you learn that and keep working?"
The impact of digitalization means that you can no longer graduate from business school and say, 'well, I'm not really a digital guy', Keith says.
---
5. Improvisation
Working as a consultant requires living outside of your comfort zone, constantly adapting to new clients and challenges, and entering the unknown.
The best way to describe it, thinks Keith (pictured below), is imagining you're playing in a jazz quartet.
"There's no script, so you're going to play a bit, then pass it on to a fellow team member, who'll do the same. Together, you'll make great music, but the direction is improvised.
"I think some students want to be perfect and play classical music and don't want to share their insight or preliminary analysis until it's right. The truth is I need them to share because what they share may not be perfect, but it'll spark something in somebody else. I need students who are comfortable in that sort of environment."
---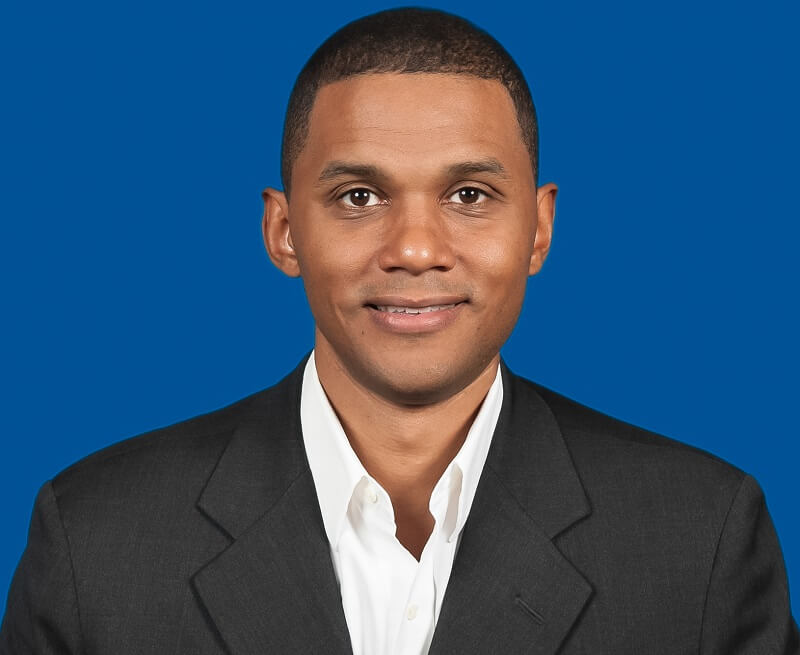 ---
6. Who you are beyond your CV
All of the above skills are vital once you become an MBA consultant. But getting through the consulting interview requires one key thing: to show who you are beyond your resume.
"The best interviews are conversations and we want our candidates to share who they are beyond their resume," explains Brian. "We know candidates spend lots of time prepping for the case study portion of the interview and encourage people to focus time on the personal experience portion too.
"Think of examples of when you led a project, solved a problem, or used your entrepreneurial mindset. This portion of the interview is a great opportunity for candidates to stand out, show who they are, where they excel, and what's not on their CV."
---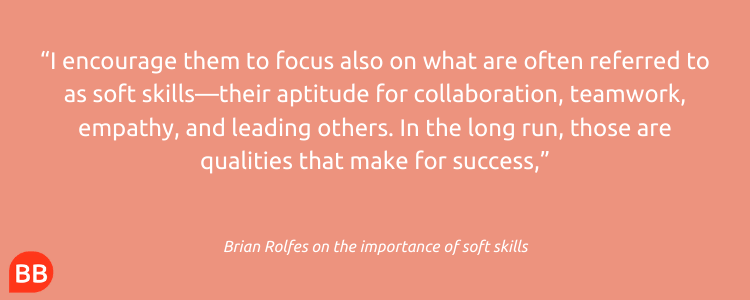 ---
7. Track record
Are you smart? Are you an impact player? Can you make it happen? You want to provide good answers to these three questions during a Bain & Company consulting interview. Being smart means GMAT score, GPA, undergraduate institution.
Then, you've got to show you made an impact in previous roles. "What I want to know is, were you good at the things you did? It's one thing to say you managed the production process for a $10 million facility, it's another thing to say you were responsible but improved productivity by 5%," Keith explains.
"I think what a lot of students miss is telling me they did something and giving evidence they were good at it. That tells me you're thinking about the results and that's what I need for my clients."
Finally, can you make it happen? Are you a leader?
"There's something about being in charge of a student conference where flights were delayed, and the keynote hasn't arrived. When there are 500 people in room waiting for someone to take the microphone, how do you figure it out? Have you been responsible for something that says when it goes wrong, you're accountable for figuring it out?"
---
Next Read:
The Best Consulting Firms To Work For In 2020