While many MBA graduates are likely to have experienced job uncertainty since the coronavirus outbreak, MBA hiring looks set to rebound in 2021.
90% of employers have said that they plan to hire MBAs in 2021, according to the Graduate Management Admission Council (GMAC), as companies prepare for a post-recession, post-COVID boom.
"We've heard from lots of employers who under-hired in the last recession, and when the market came back they were unprepared. They don't want to make that same mistake again," explains Mark Newhall, director of employer relations and recruiting at MIT Sloan School of Management.
So which companies and industries will hire the most MBAs in 2021? Here are our MBA hiring predictions:
---
MBA Hiring Predictions For 2021
---
Consulting firms committed to MBA hiring
---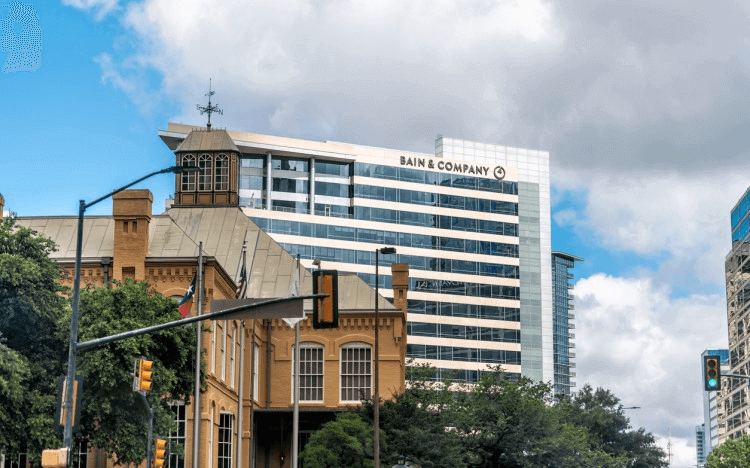 ©krblokhin

---
Consulting firms are set to remain the biggest employers of MBAs in 2021, with the Big Three management consulting firms—McKinsey, Bain, Boston Consulting Group (BCG)—looking to keep hiring stable.
A quarter of consulting firms plan to increase hiring, while a further 64% intend to keep hiring consistent, according to the GMAC Corporate Recruiters Survey.
Since the start of the pandemic, McKinsey has welcomed 1500 new joiners and 1000 interns, around a third of which are MBA graduates. Going into 2021, McKinsey shows no sign of slowing. "Going forward, we continue to hire and don't foresee major changes to our hiring approach. We have increased our recruiting goals and anticipate that in 2021 we will hire the largest incoming class in McKinsey's history," says Brian Rolfes, global talent acquisition lead for Mckinsey.
The demand for consultants is likely a result of mass uncertainty that many organizations have faced, including extensive restructuring or reorientation of priorities.
"We're seeing lots of companies trying to figure out the new world we live in, and need strategy consulting to help with that," Mark from MIT explains. He says they've seen indications from Big Three firms that they're actually increasing their intake of interns in the coming year.
At MIT Sloan, consulting is still the most popular career choice, drawing in 31% of students, while BCG and McKinsey remain Sloan's top two employers.
Other consulting firms look set to keep hiring. EY told us this year's MBA cohort is likely to match similar numbers to previous years.
---
MBA hiring up in healthcare as investment grows
---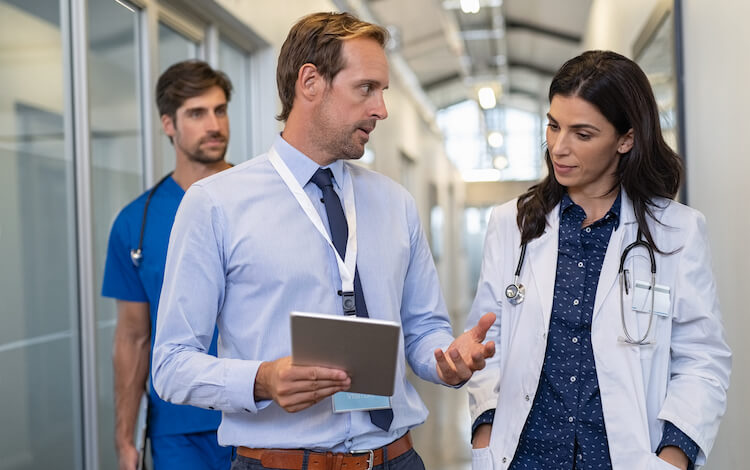 ©Ridofranz
---
The healthcare and pharmaceutical industry came to the fore in 2020, with increased focus, scrutiny, and investment over the role these companies play in public health.
A survey of hedge fund managers found that 73% believed the healthcare industry will grow in value in 2021. As investment in the sector grows, demand for highly qualified managers with MBAs is sure to grow too.
Bernt Blankholm, CEO of recruiting platform Highered, has seen a huge drive from pharmaceutical companies to reach MBAs. Swiss multinational Roche recently hosted a virtual campus event engaging 700 schools around the world.
At Vanderbilt's Owen Graduate School of Management, healthcare and biotech companies employ a fifth (21%) of all their MBA graduates. In Europe, 9% of Cambridge Judge Business School MBA graduates go on to work in healthcare.
---
MBA jobs in Big Tech on the rise
---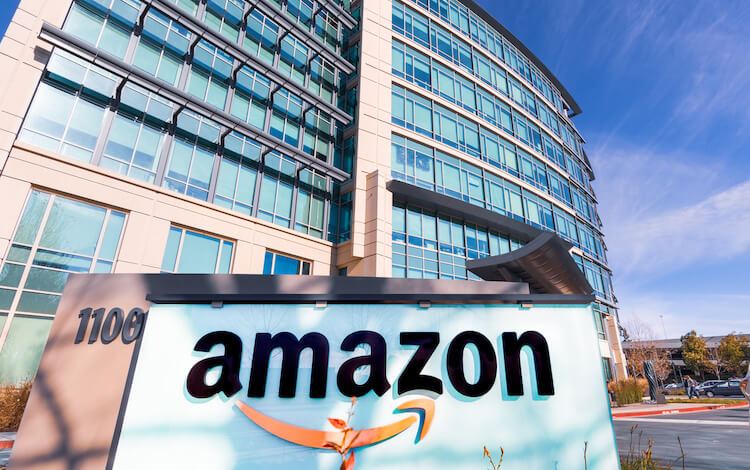 Sundry Photography
---
Big tech companies have seen their value sky-rocket as COVID-19 has forced us to be increasingly digitally-oriented. For MBAs, this is good news, as tech companies look likely to keep increasing their hiring.
Microsoft, Google, and Amazon all featured in our breakdown of which companies employ the most MBAs. In October 2020, Google made a commitment to hiring 10,000 new jobs across four US cities (Chicago, New York, Atlanta, and Washington DC), including many managerial positions often filled by MBAs.
E-commerce is likely to be particularly strong when it comes to hiring. Amazon caps off a stellar year after recording its best over sales quarter in Q3. The company announced in September 2020 that they'd hire 33,000 more corporate and technology roles across the US in the next few months, a hiring increase sure to stretch in 2021.
Not all MBAs are drawn towards large tech companies. Mark from MIT points at increasing interest in 'dirt road' companies—emerging technologies or smaller tech startups—which are drawing interest from more risk-tolerant graduates.
Given the lion's share of hiring for these companies tends to occur in spring, it's hard to pin down exact numbers. "But the indication is that there is plenty of money for early stage companies. They need to be more conservative in how they spend it, but they do need to hire," Mark says.
---

---
Opportunities in Fast-Moving Consumer Goods (FMCG)
The FMCG industry was faced with fresh challenges in 2020. Companies have experienced problems with supply chain and product availability, as well as rapid shifts in consumer demand.
As a result, companies like AB InBev and PepsiCo are likely to be in the hiring market for new, highly-qualified MBA graduates to lead changes in 2021.
Bernt from Highered believes that FMCG companies are likely to draw MBAs from travel and tourism companies, where consumer demand has diminished. AB InBev attracts graduates through its Global MBA program, one of dozens of MBA leadership training programs that business school graduates can apply for.
---
More startups will look to hire MBAs
Many believe a recession is the perfect time to launch a startup: Airbnb and Uber, for example, were launched after the 2008 global economic crisis.
Julie Perrin-Halot, associate dean at Grenoble School of Management, predicts 2021 will see more MBAs joining startups or launching their own ventures. She believes the MBA skill set is well-suited to this environment. "They want MBA grads who can think strategically, can think sustainably, are communicators, and know how to be agile and versatile," she says.
COVID-19 has triggered growth in startup areas particularly relevant to 2020 lifestyle changes, including areas like digital health, home fitness, educational technology (edtech), and digital entertainment.
Startups certainly won't be hiring in the same numbers as large multinationals. But investment is certainly there, and they'll need competent managers to help them navigate the uncertain economy.
---

Do MBAs have reason to be optimistic?
News of an impending COVID-19 vaccine rollout for many countries will provide much needed relief to businesses, both small and large, in 2021.
The market is unlikely to return to normal instantly, but companies will be keen to preempt an upwards trajectory for the economy in coming years.
Hiring MBAs will play a big part in this and many of the companies already hiring the most MBAs will continue to do so.