5. Fudan University School of Management
Fudan University's International MBA has been climbing the FT's ranks over the last three years, and now sits at 32nd in the world overall.
Based in Shanghai, the Fudan MBA aims to offer a blend of Eastern and Western business teaching and is taught in collaboration with MIT's Sloan School of Management.
Students on the MBA get to participate in project-based learning projects with partner companies in China and as far away as Finland. Collaboration with companies pays off too—99% of graduates are employed within three months of graduation and can expect to increase their salaries by 183%.
---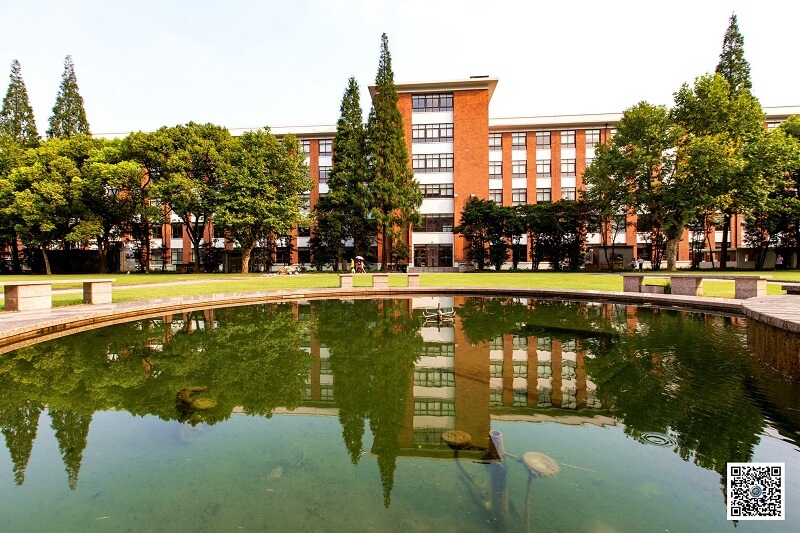 ©FudanManagement / via Facebook
---
4. Indian School of Business
The Indian School of Business is the highest-ranking Indian business school on our list and sits in the 1% of business schools worldwide with triple accreditation from AMBA, EQUIS, and AACSB. When considering salary increases, the school ranks first globally with graduates reaching an impressive 184% uptick compared to before their studies.
In fact, ISB MBAs achieved record job offers and salaries in 2021 and the school boasts a number of notable alumni including famous entrepreneurs and sports pros.
The Indian School of Business also benefits from partnerships with other top global business schools such as The Wharton School, London Business School, and MIT's Sloan School of Management. Students on the Post Graduate Program in Management, ISB's MBA equivalent, primarily come from consulting, IT, FMCG, and manufacturing backgrounds.
---
The Best Business Schools In Asia
---
Top 3
---
3. National University of Singapore Business School (NUS)
The NUS MBA ranks 21st on the FT's list, rated as the second top university in Singapore.
The school's MBA program is taught by almost 120 professors from 19 countries, with over half their faculty hailing from outside Singapore. This diversity is also reflected in the program itself, with 92% of students arriving from outside Singapore, including Vietnam, Belgium, Canada, and Japan.
Taught over two years, the NUS MBA is based around experiential learning, featuring an intensive five-day soft skills program at the start of the degree. There is also a consulting project in collaboration with Singaporean SMEs.
---
2. CEIBS
Sitting in 16th place in the FT's ranking overall, the China Europe International Business School (CEIBS) is also ranked the best business school in China. Located in Shanghai, the MBA at CEIBS offers students a program focused on Chinese business with a global perspective, and offers four concentrations in Finance, Marketing, Digital Business, or Entrepreneurship.
Students will follow a China Strategy Project during their MBA, a high-level strategy project in collaboration with Chinese businesses. International experience is gained through five overseas electives. After this intensive program, graduates achieve an average 147% salary increase.
---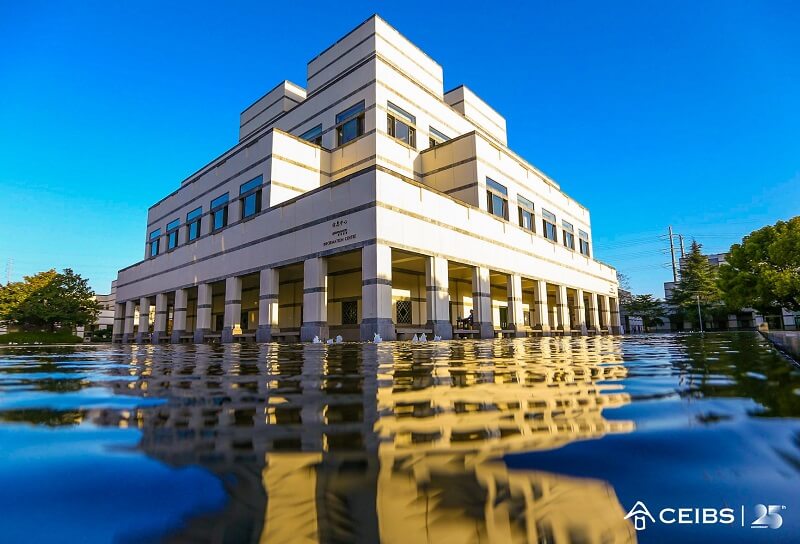 ©ceibschina / via Facebook
---
1. INSEAD
The title of best business school in Asia goes to INSEAD, which ranks joint third globally with Harvard in the 2022 FT MBA ranking.
Also based in Fontainebleau, France, INSEAD offers students the choice of studying at the Singapore campus in the Knowledge Hub district of the city-state. Flexibility is also afforded by the choice of two intakes—students starting in September complete a fast-tracked 10-month program, while those starting in January are afforded a two-month summer break to fit in an internship or summer project.
With 88 nationalities represented on INSEAD's MBA, this is a truly international program. Furthermore, 90% of INSEAD's faculty are international, and Singapore-based students can choose to spend the end of their program at exchange on another of INSEAD's campuses—Fontainebleau or Abu Dhabi.
INSEAD has invested big in virtual reality in recent years in an effort to transform the traditional case method.
Committed to promoting sustainability and combatting climate change, INSEAD has also pledged to cut greenhouse gas emissions across its campuses by 67% by 2035.
---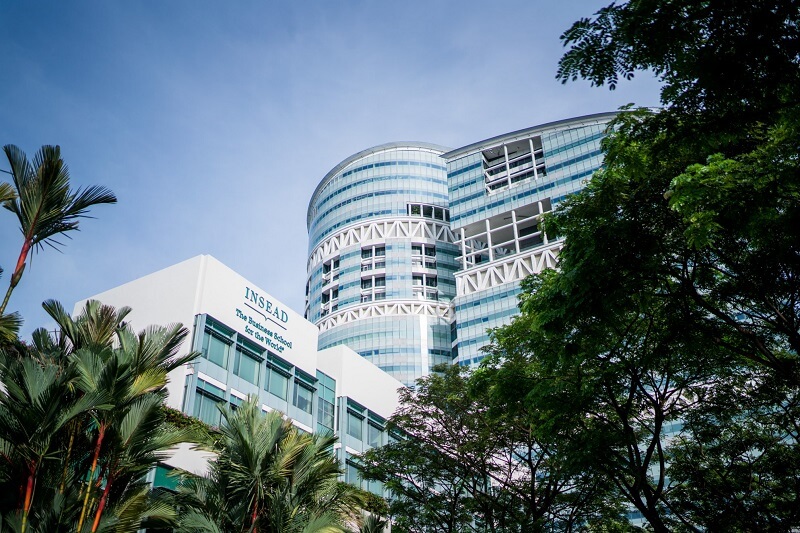 ©INSEAD / via Facebook
---
Considering an MBA?
DOWNLOAD our MBA Application Guide
Data in this article is sourced from the FT MBA Ranking 2022
---