Coronavirus has forced thousands of MBA and master's students to study online. In these uncertain times, even students pursuing full-time programs should consider how well a school delivers online.
The schools on our list all boast either a top-ranked online MBA program, an innovative online learning platform, ultra-flexible courses, or a blend of all three.
So what are the 10 best business schools for online learning?
---
10. Indiana University's Kelley School of Business
---
---
Kelley School of Business have made a name for themselves with their online business degrees delivered through Kelley Direct Online. These varied business degree courses—including an online MBA—are all delivered live in real time.
Regular class sessions on Kelley's online MBA program use video-conferencing software Zoom, while discussion forums and virtual team exercises are also included to provide an interactive component to the business degrees.
Kelley is also expanding its online output this year with a partnership with online learning platform edX, utilizing Kelley's mastery of online learning to offer new courses and certificate programs to students in this volatile time.
---
9. Harvard Business School
---
Though Harvard doesn't offer an online equivalent to its prestigious full-time MBA program (as is the case for all Ivy League business schools), the HBS Online platform does offer similarly rigorous courses in business, finance, and management for those looking for an additional certification from a high-quality institution.
Elsewhere, though, the school is leveraging their high-quality teaching to introduce new ways of learning throughout the coronavirus crisis—Harvard's Teaching and Learning Lab are helping faculty across the university to adopt best practices in remote teaching, and understand how programs can best be adapted to the 'new normal'.
---
8. Open University
---
The Open University has made a name for itself in distance learning, and has been teaching flexible online degrees and courses since 1969—so you know their online credentials are respected.
Their method of distance learning is dubbed 'supported open learning,' which means students still benefit from a personal tutor and a 24-hour online library, so you can make the most of traditional university facilities at home.
The Open University Business School boasts triple-accreditation from AACSB, AMBA, and EQUIS, and their flexible MBA can take anywhere between 18 months to three years to complete to give students the most freedom.
---
7. University of Birmingham Business School
---
Birmingham Business School's Online MBA and MSc in International Business were the first 100% online programs in the world to be granted accreditation from the Association of MBAs (AMBA), a testament to its innovative approach. I
The University of Birmingham uses learning management platform Canvas for all their online learning, which is now being utilized on all courses to make the transition from in-person to online learning seamless.
---
6. Vlerick Business School
---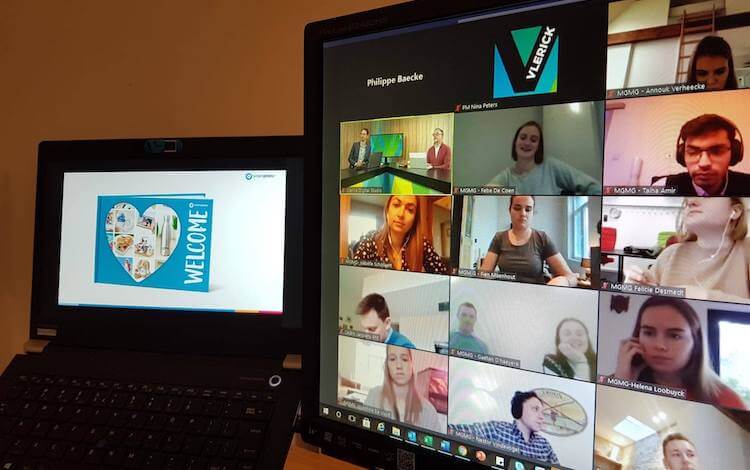 ---
Triple-accredited Vlerick Business School have already made a name for themselves in Europe with their innovative approach to the MBA curriculum, championing the use of virtual games on their Online MBA.
They've adapted well to the coronavirus restrictions, rapidly changing the format of their in-person courses to online and utilizing new software such as virtual breakout rooms on Zoom.
Going forward, Vlerick is taking a hybrid approach to b-school learning, taking the tools already in place on their 100% Online MBA degree such as immersive virtual classroom sessions, online forums, and simulations and applying them to other business degrees.
---
5. MIP Politecnico di Milano
---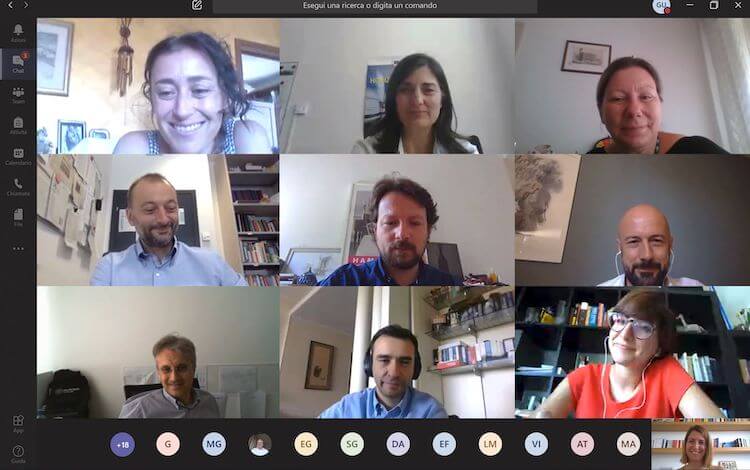 ---
MIP's online courses—including a part-time MBA and International Flex EMBA (i-Flex)—are all delivered through a revolutionary online portal, FLEXA. Developed in partnership with Microsoft, this 'continuous learning platform' is a hub for online learning, offering video lessons, networking opportunities and discussion forums.
The platform also takes advantage of the best in innovative AI technology, offering students personalized course recommendations based on their previous learning achievements.
---
4. Australian Graduate School of Management, UNSW Business School
---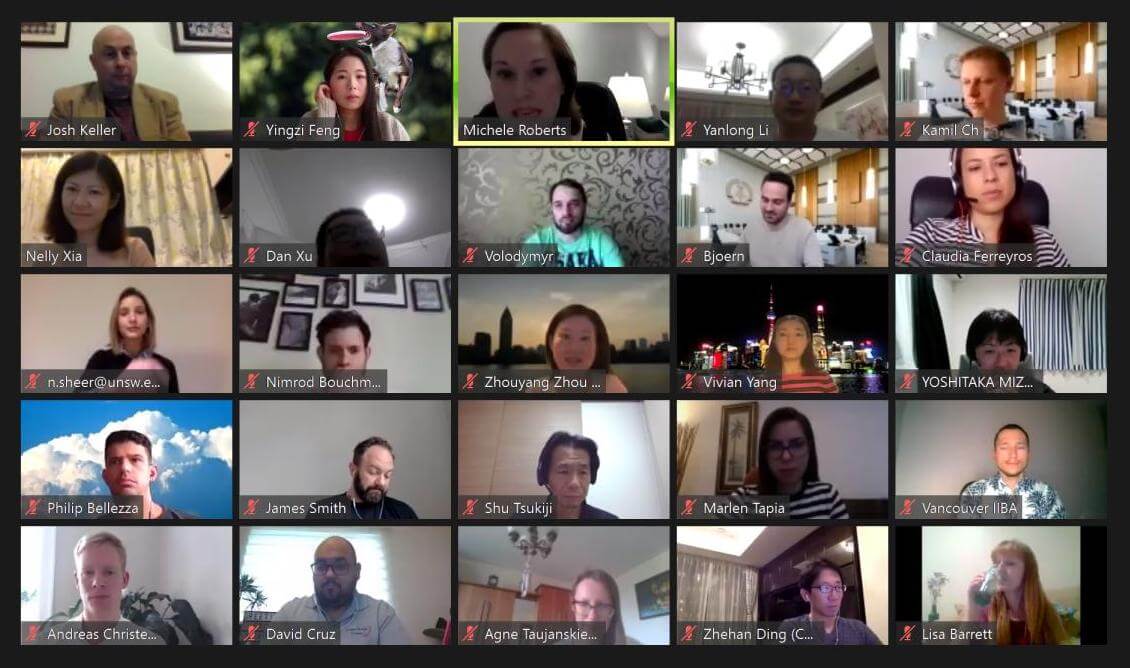 ---
AGSM's own Online MBA program, MBAX, ranks as one of the best online MBA programs in the world, so you can guarantee they have provided a seamless transition to online learning over the past few months.
To aid with the transition from in-person to online courses, the school has even put together a dedicated website with information including tips on working from home and how to make the most out of online learning.
---
3. Imperial College Business School
---
Imperial College Business School's online MBA courses are delivered via Imperial's own learning platform, The Hub, an innovative program that offers interactive exercises and video content, as well as allowing students to connect with peers and teachers.
Applied learning is a strong focus for Imperial, and this also applies to their online programs. Consequently, students on their business programs will frequently blend traditional learning with case studies and simulations for an optimal learning experience.
---
2. Warwick Business School
---
Warwick Business School's Online MBA has topped the Financial Times Online MBA Ranking for three consecutive years, and is taught in their original online learning environment. Here, students can interact with each other and their teachers, access lectures, and take part in discussions with peers.
To aid with the transition to predominantly online learning this year, Warwick had a Teaching and Learning Enhancement team assist course leaders with producing tailor-made online equivalent courses, ensuring that online courses are just as intensive as they would be in-person.
---
1. IE Business School
---
IE Business School's Online MBA is one of the best distance-learning MBA programs in the world, ranked second by the FT and first by QS.
The school has over 20 years' experience in blended learning, and when coronavirus hit Spain, IE was able to seamlessly transfer the entire learning process online. The school also has its own personalized online portal called WOW Room, which allows students to actively participate in online discussions using tools such as live class polls and virtual role-plays—meaning the learning process is as interactive as it would be in-person.
---
READ MORE: 10 Online Courses To Try Before Your MBA