To MBA or not to MBA? There's no question!
The Masters in Business Administration has been catapulting careers to unprecedented heights since Harvard Business School launched the first ever MBA program in 1908.
Today, the MBA is the world's most sought-after business management degree; the pièce de résistance for many an international b-school.
Michael Bloomberg has one, Google CEO Sundar Pichai has one, Donald Trump sometimes says he has one. Heck, even Shaquille O'Neal has one. Basically, MBAs are cool.
BusinessBecause (also cool) is in the business of supporting people on their MBA journey all the way from the very beginning.
With this in mind, we spoke to MBA students, grads, professors, admissions staff, bloggers and entrepreneurs — and asked them all the same simple question: Why get an MBA?
Here's 50 reasons to get an MBA:
---
Browse by category: Click any of the links below to jump to each category
Networking, Parties and Social Life
---
---
1. Go From MBA To CEO
Who runs the world? MBAs. MBAs grads hold the reigns of some of the world's biggest firms: Apple, Google, JPMorgan and Coca-Cola included.
2. Double Your Earnings
Get rich quick with a return on your investment in under four years.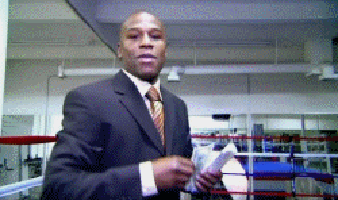 3. Change Industry
Want to switch from finance to fashion? An MBA is the perfect opportunity to start afresh.
4. Get Access To Top Employers
Julia Sanchez, head of global alumni relations at Spain's IE Business School, says an MBA will "open your eyes to infinite possibilities".
5. Scholarships
MBAs can be costly. Prodigy Finance lets you fund your degree with community-funded student loans.
6. Go From MBA To US President
Harvard MBA grad George Dubya did it.
---
---
7. Study Abroad
The world's your oyster. Every year, international MBA students flock to Hong Kong's CUHK Business School, the gateway to careers in China.
8. Work In The World's Top Cities
Where you choose to study can determine your future career. Choose wisely. Paris, Melbourne, Tokyo and London are ranked among the top 10 best student cities in the world!
9. Break A World Record
Students at London Business School (pictured below) set a new world record for the highest number of different nationalities taking part in a popular singalong. They sang John Lennon's "Imagine" on the school lawn.
10. Cross Cultures
Learn to operate within different cultures. In China, saving face is everything. Oh, and don't be surprised if local people take photos of you in Tiananmen Square!
11. Learn A Language
LBS students are required to learn and be competent in a chosen second language by the time they graduate. Parlez-vous MBA?
12. Live It Up On Campus
Picking a pretty campus can give you that little bit of extra motivation when hitting the books. At UWA Business School, students stroll through the picturesque surroundings of Perth's Swan River.
13. International Classrooms
No need to travel! At Copenhagen Business School, you get to "meet the world, in one class, in one place", according to MBA student Marius Vetaas Thomassen.
---
---
14. Start Your Own Business
What do Nike, Gap and Victoria's Secret all have in common? They were all started by MBAs. It's simple: If you want to launch your own business venture, an MBA gives you the tools and the support to do so.
15. Jump Into Silicon Valley
Want to join Apple, Google and Facebook in tech heaven? Stanford, Berkeley Haas and UCLA Anderson all have strong ties to the world's number one tech hub.
16. Meet Your Business Partner
Karl Loo and Jason Kang (pictured below) met at Oxford Saïd before starting up South-East Asia sharing economy venture ServisHero, billed as the Uber for local services.