---
You can now take the GRE test at home!
With coronavirus closing GRE test centers, ETS, owner of the test, has developed a home testing alternative. If you're based in the United States, Canada, Colombia, France, Germany, Italy, Spain, Hong Kong (China) or Macau (China), you may be able to take the GRE General Test at home. The test is monitored online by a trained human proctor from start to finish to maintain test security.
Stay tuned for our coverage of this story and news about an online version of the GMAT coming shortly!
---
Chinese MBAs prepare for life after COVID-19
---
---
SKEMA Business School offers all courses online across 5 continents
French business school, SKEMA, closed its Suzhou campus in China in January when the Novel Coronavirus first hit news headlines. With closures of higher education institutions spreading across France, the US, Brazil, and South Africa––where SKEMA has established campuses––the school accelerated plans to move all courses to 100% online.
"In total we deliver an average of 250 different courses every day," says Patrice Houdayer, director of programs, international and student life at SKEMA. "By the end of the semester in April, more than 6,000 sessions will be delivered to nearly 7,000 students."
---
March 22nd
---
GMAT testing suspended in India
GMAT testing in India has been suspended in multiple locations including:
Bangalore: M.S. ENGINEERING COLLEGE testing suspended through April 1
Bhubaneswar: KIIT University – testing suspended through April 1
Gurugram: Ansal University – testing suspended through April 1
Kolkata: Brainware University – testing suspended through April 1
Vellore: Vellore Institute of Technology – testing suspended through June 1
See the full list and latest global GMAT testing updates
---
Survey shows US universities fear admissions crisis
---
Indian School of Business closed as students start social distancing
---
Follow coronavirus news on Twitter
Follow @businessbecause on Twitter and stay up to date with all our latest stories.
---
March 21st
---
Real Coronavirus Stories: Maintaining your mental health while studying
Jon Charles Gore is a full-time MBA student from ESMT Berlin whose learning has moved online. He says taking several key steps help him maintain his mental and physical health.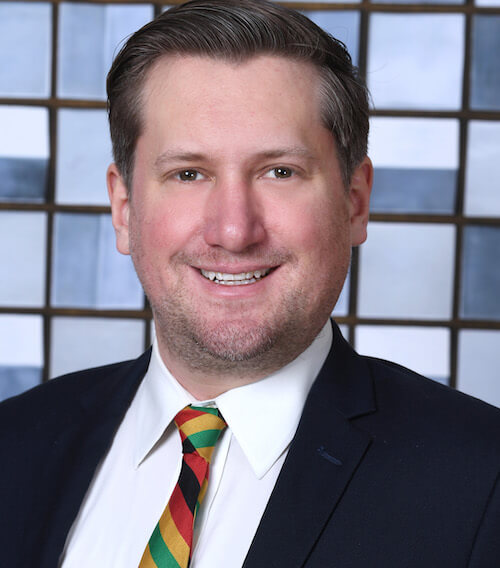 "Going from being surrounded on campus by motivated people working towards a common goal to working remotely from home is certainly a change. This week has had its ups and downs, but the trend is positive. Each day I've added or pruned something from my actions that now, on Friday, I'm feeling confident and productive. Some of these include:
Moving my tasks offline onto a notepad. Social media and WhatsApp has been increasingly active compared to pre-COVID-19, so having my to-do list on my phone has become too much of a distraction.
Exercise in the morning and walk in the evening. The roads are much quieter and it sets the tone for the beginning of the day, and wraps up the end of the day.
Cleanliness. I've found I have a much lower tolerance for dirt while I'm self-quarantined. When you are cooped up somewhere dirt is harmful for your sanity.
Water. I've upped my intake to five liters a day, which is definitely healthy.
"All of these actions or rituals have contributed positively to my health, and were not actions that I consistently completed before the crisis. I find mixing these in with my personal projects and school work keeps me motivated longer, and allows me some good headspace."
---
GIBS dean with words of advice on The Money Show Podcast
The Gordon Institute of Business Science (GIBS) is a business school in South Africa which closed its doors on Friday 20 March when a faculty member tested positive for COVID-19.
"All face-to-face classes on the GIBS campus were suspended earlier this week," read a GIBS statement. "Classes were moved online or rescheduled until after mid-April. Prior to learning about this case, measures had already been taken to significantly curtail visitors on campus."
The school's dean, Nicola Kleyn, appeared on The Money Show podcast to reassure students steps will be taken to ensure all learning resources are available, with minimal disruption to study.
---
---
Copenhagen Business School postpones finance seminars
The Department of Finance at Copenhagen Business School (CBS) announced its decision to postpone all seminars and events until at least April 13 due to COVID-19.
"All members of the department will carry on with online teaching, research, and administration from home," the school said in a statement. "See you on the other side."
---
March 20th
---
GMAT test-taking suspended across Europe, USA & India
GMAT testing in France, Germany, Greece, and the UK has now been suspended until further notice. GMAT testing in the USA has been suspended in multiple locations. From today, GMAT testing has also been suspended across multiple locations in India.
See the latest GMAT testing updates.
---
Business schools share pretty campus pics on Twitter
As Texas enters lockdown, the Naveen Jindal School of Management of The University of Texas at Dallas has started sharing images of its campus on Twitter, and other schools are doing the same. Check out our list of the prettiest business school campuses.
---
MBA student adds to India's coronavirus cases
Returning home from his MBA in Dublin, Ireland, an Indian student has become the third registered case of coronavirus in Tamil Nadu. India has over 220 positive cases so far—with 6,700 additional people who potentially came into contact with them under surveillance—and business schools are taking the necessary precautions.
The Indian School of Business has closed its campuses in Hyderabad and Mohali and students who can are returning home. The Indian Institute of Managements in Ahmedabad and Bangalore have cancelled their graduation ceremonies.
Please Enter the Code Below