---
Real Coronavirus Stories: Moving learning online
Coronavirus forced Robert Boute, professor of Operations Management at Belgium's Vlerick Business School, to switch his Supply Chain Bootcamp to an online version this week. Part of the bootcamp includes a real-life business case with European rail & logistics company Lineas.
---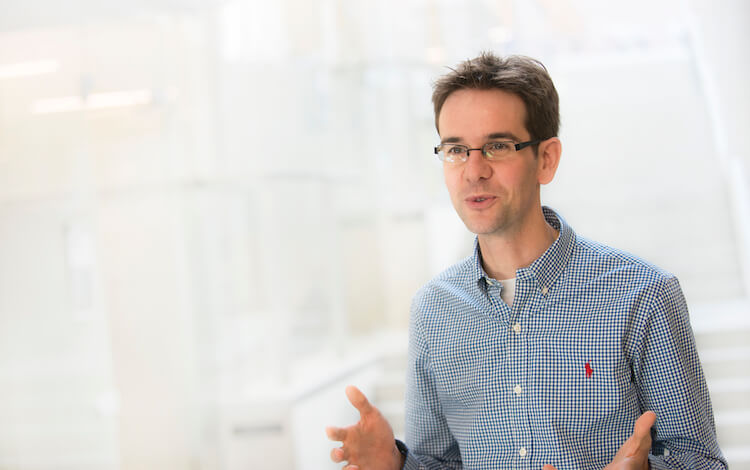 ---
"There were considerations of cancelling the project, but we felt we could successfully complete this online through Zoom, and we did! Students were able to continue as normal, having virtual lunch meetings, continuing intermediate reporting and working in (virtual) breakout rooms – in a very similar way to offline. And, today students will be presenting their results to the CEO, COO and Chief Finance & Accounting of Lineas online.
"I must admit it has been much more demanding and energy consuming than regular teaching. I'm not sure why, but I think the dependency on technology working gives extra stress. However, I have been able to continue teaching in the exact way I do in the classroom—just online—and the bootcamp and company project has proven to be incredibly successful with students."
---
CFA postpones June exams
Considering CFA vs MBA? The Chartered Financial Analyst (CFA) Institute has announced it will be postponing its June 2020 CFA Program Exam administrations until December or later due to COVID-19.
---
"We cannot overstate the profound effects that coronavirus is having on families, communities, businesses, the financial markets, and the global economy," says CFA Institute CEO and President, Margaret Franklin.
Candidates registered for the June exams will be transferred to exam administrations at a later date––the soonest of these dates is in December 2020 for all levels.
---
Global Business School Network urges business schools to support one another
Non-profit organization, The Global Business School Network (GBSN), has launched a LinkedIn group designed for business schools around the world to join in order to share resources in the face of the Novel Coronavirus.
---
---
"As the outbreak worsens now is the time to share ideas and learn from one another," the group says. "The Global Business School Network is committed to providing platforms for digital information sharing and learning across our industry."
---
Cases of coronavirus at business schools
Spain's IE Business School recently announced three of its students had tested positive for COVID-19, with one requiring hospitalization. Two more IE students on the Madrid campus have also been diagnosed.
Coronavirus cases have been confirmed at three schools in Chicago: DePaul University, Chicago Booth, and Columbia College Chicago. Each school is implementing measures to prevent the spread, including self-isolation and remote learning.
INSEAD dean Ilian Mihov has also tested positive for COVID-19. INSEAD has suspended cross-campus travel until the end of the April and all teaching has been suspended.
---
March 19th
---
MBA loans provider Prodigy Finance offers flexible terms
Prodigy Finance says student borrowers should get in contact if they need to pause loan repayments. Other flexible measures include: Free quotes without committing to a loan or signing a contract; You only need to sign final loan agreement when you've safely reached campus; Graduates only need to start repaying loans six months after course completion.
---
GMAC CEO issues response to COVID-19
---
New Master's course helps professionals manage pandemics like coronavirus
Aston Business School launches its MSc in Crisis and Disaster Management as more businesses demand professionals trained to coordinate their response to disasters.
---
Crowdsourced list of US universities closed by coronavirus
A list of universities in the United States closed by coronavirus is being regularly updated and is available online. Various business schools are closing campuses and moving classes online. Check it out to find out if your target business school is affected.
---
MBAs on Reddit voice concerns
Reddit is buzzing with coronavirus chat. Candidates and current students are concerned about having to pay for high-cost, full-time MBA programs which are currently being delivered online. However, some Reddit-users are now considering going to business school as the global economy and jobs take a hit.
---
Coronavirus: Video Explainer from MBA Tube
---
Harvard extend 2+2 MBA admission deadline
Harvard's 2+2 is a deferred admission process for current students, who are either in college or a full-time master's degree program. Students pursue at least two years of professional work experience (maximum of four years) followed by two years on the HBS MBA. Instead of April 2, 2020, the new 2+2 new application deadline is June 1, 2020 at noon Eastern time.
---
---
GMAT reminder
Any GMAT test taker who wants to reschedule their current appointment (either a different date or to a different test center) can do so without incurring any fees.
---
Ask your coronavirus questions
Ask our admissions experts anything you want to know about how coronavirus could impact your business school application.
---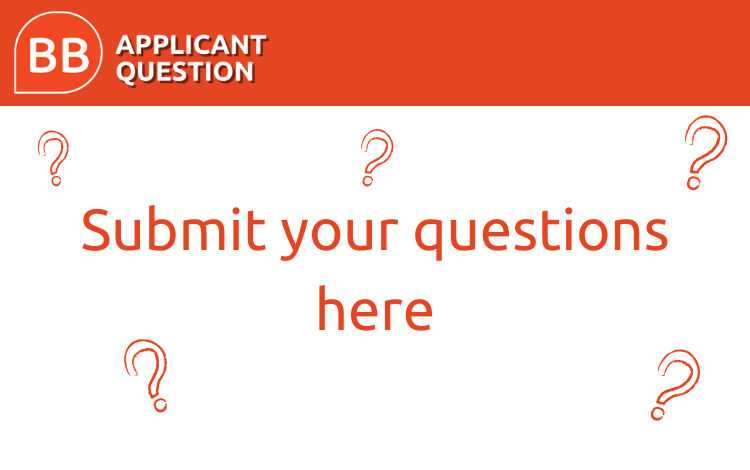 March 18th
---
Latest on GMAT & GRE testing
More test centers close around the world as GMAT and GRE testing is disrupted by coronavirus. Check out our latest live updates on GMAT testing and GRE test center closures.
---
IE Business School professor studies impact on Corona beer!
---
Rotterdam School of Management offer GMAT waivers
As well as making conditional offers (pending submission of a GMAT or GRE score), RSM in the Netherlands are offering GMAT/GRE waivers to candidates with outstanding undergraduate GPAs and to PhD-holders.
Instead of GMAT or GRE, candidates can also complete two Harvard online courses, the Mathematics for Management ($90 USD) and Quantitative Methods ($150 USD) courses, scoring over 75% on both.
Please Enter the Code Below