April 29 Roundup
---
Harvard MBA Gets STEM certified
US business schools are rushing to get STEM-designation for their full-time MBA programs to attract more international students. STEM-designation qualifies MBA graduates for 36 months of Optional Practical Training, allowing them to work in the US without an H-1B visa.
Now, according to one report, Harvard Business School has confirmed its request to create a track of the MBA Program designated as Management Science has been approved. To pursue the Management Science STEM track, HBS MBA students will take a series of first and second year courses in STEM-related topics.
The STEM MBA trend is largely in response to a drop in international applicants to US schools, a result of strict visa requirements and anti-immigration rhetoric by the Trump administration. It's also linked to a significant STEM job shortage, with 2 million jobs expected to go unfilled by 2025.
Find out more about STEM-designated MBA programs
---
How an MBA will get you jobs post-coronavirus
The disruption caused by coronavirus has seen economies suffer and companies reduce staff. To ensure you stand out in the post-coronavirus jobs market, an MBA can help. Read the full article
---
MBA employers recruit online
---
LBS online course helps you pursue a career in tech
Do you have an idea for an app or a web-based business, but no idea how to build it? A new online course, taught to students at London Business School, is helping people with non-tech backgrounds pursue careers in technology.
Sophia Matveeva (pictured below), who teaches the course, is a Chicago Booth MBA grad who started her own fashion tech company Enty with no background in technology. Despite this, she managed to create several tech products and lead a successful tech team. "As a result of what I've learned, I created a course on what non-technical founders need to know about tech," she says.
The course covers the basis of how apps and websites are made, with the next course date set for May 11th.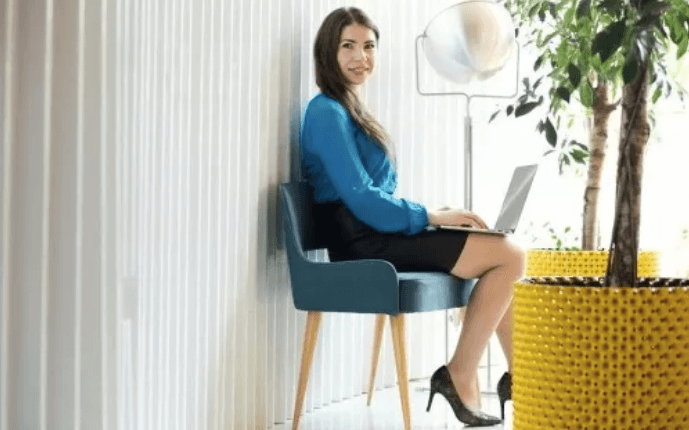 ---
Working from home won't save the planet
A university study has found a mass move to working-from-home accelerated by the coronavirus pandemic might not be as beneficial to the planet as many hope.
The majority of studies on the subject analyzed by University of Sussex academics agree that working-from-home reduced commuter travel and energy use, by as much as 80% in some cases. But a small number of studies found that telecommuting increased energy use or had a negligible impact, since the energy savings were offset by increased travel for recreation or other purposes, together with additional energy use in the home.
Studies indicate it would be better for workers to continue working from home for all of the working week rather than splitting time between office and home once lockdown rules are relaxed. Similarly, companies will need to encourage the majority of staff to switch to home working and to downsize office space to ensure significant energy savings.
---
Deans make coronavirus predictions
Please Enter the Code Below