Women are still underrepresented across the corporate pipeline, according to McKinsey's recent Women in the Workplace report. Though progress has been made, more work needs to be done.

Strong female role models can go some way to driving that change. The best female role models can show women MBA students that business school can be your ticket to breaking the glass ceiling.

An MBA can improve your business acumen, leadership potential, and confidence—skills that can be crucial in helping women MBA grads to break into executive leadership positions.

Here are six female role models with MBAs:
---
1. Sheryl Sandberg
MBA Class of 1995, Harvard Business School
Chief Operating Officer at Facebook
Facebook COO and Harvard MBA grad Sheryl Sandberg is renowned for her role in leading big tech giant Facebook to worldwide success and helping to boost Facebook's user base to 2.38 billion, having met with Facebook's creator Mark Zuckerberg at a party in 2007.
She also sits on, and was the first woman elected to, Facebook's Board of Directors.
She's not just notorious for her strategic genius, though—Sheryl also founded LeanIn.org, a nonprofit that aims to support women in achieving their goals, by offering educational resources and programming dedicated to female leadership.
---
2. Melinda Gates
Daytime MBA Class of 1987, Duke Fuqua School of Business
Co-founder of the Bill & Melinda Gates Foundation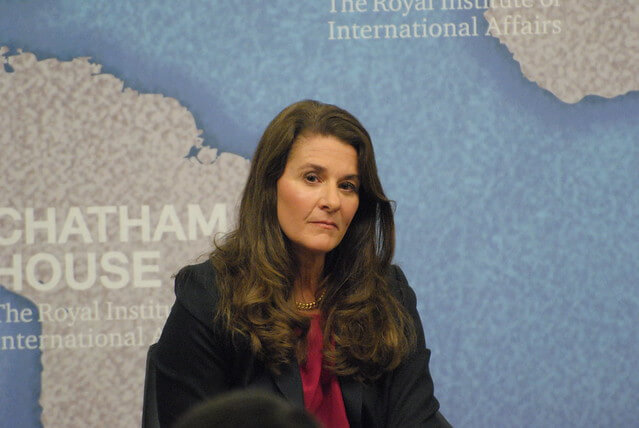 ©Chatham House, used under this licence
US philanthropist Melinda Gates began her foray into the world of big tech when she started at Microsoft as a marketing manager, following a Daytime MBA at the Duke University's Fuqua School of Business.
After marrying Microsoft's founder Bill Gates, she co-founded one of the world's biggest charities, the Bill & Melinda Gates Foundation, with her then partner.
She's a passionate advocate for women's rights and the value of female leaders, using her platform to regularly speak on these issues.
---
3. Roslyn M Brock
MBA Class of 1989, Kellogg School of Management
Chairman Emeritus of the National Association for the Advancement of Colored People (NAACP)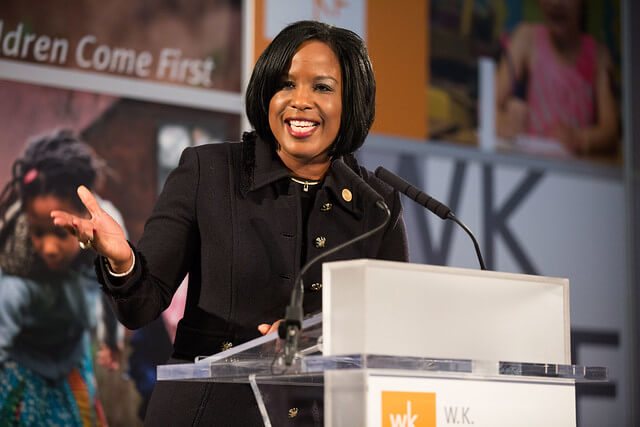 ©W.K. Kellogg Foundation, used under this licence
With a MBA under her belt, Roslyn Brock worked in healthcare management for ten years, before becoming a leading civil rights activist in the US.
She's currently the chairperson emeritus of the NAACP, an organization working to eradicate inequalities faced by African Americans—whether social, financial, or legal—rallying for policy change around areas such as the criminal justice system, health care, and climate change.
---
4. Vanessa O'Brien
MBA Class of 1997, New York University's Stern School of Business
Mountaineer and author
There are few MBAs and female role models who have reached the impressive heights that NYU Stern alumna Vanessa O'Brien has.
The mountaineer, bestselling author, and former banker is the first woman to reach the earth's highest point—Mount Everest—and the earth's lowest sea depths—Challenger Deep.
Not only does Vanessa boast five Guinness World Records for her mountaineering and diving efforts, but she also uses her MBA skills in a more traditional way when she hosts speaker events about the value of leadership and teamwork.
---
5. Lisa Leslie
MBA Class of 2009, University of Phoenix
Former professional basketball player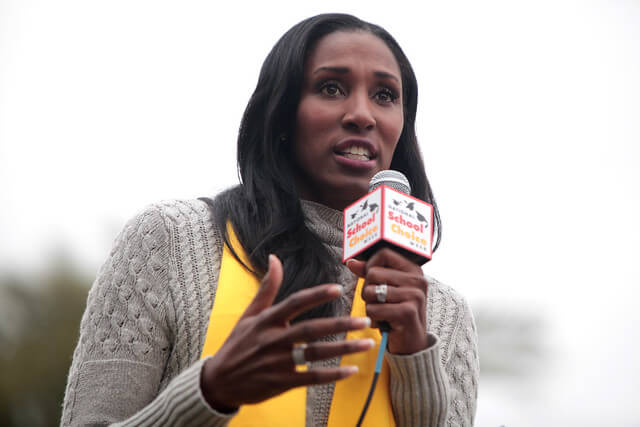 ©Gage Skidmore, used under this licence
This star-studded MBA from the University of Phoenix played professional basketball for the Women's National Basketball Association (WNBA), earning an array of impressive accolades in her time, including four Olympic gold medals.
Since retiring from the court, Lisa now dedicates her time to coaching other female basketball players and using the managerial skills from her MBA to co-own the Los Angeles Sparks, her former basketball team.
---
6. Susan Wojcicki
MBA Class of 1998, UCLA Anderson School of Management
CEO of YouTube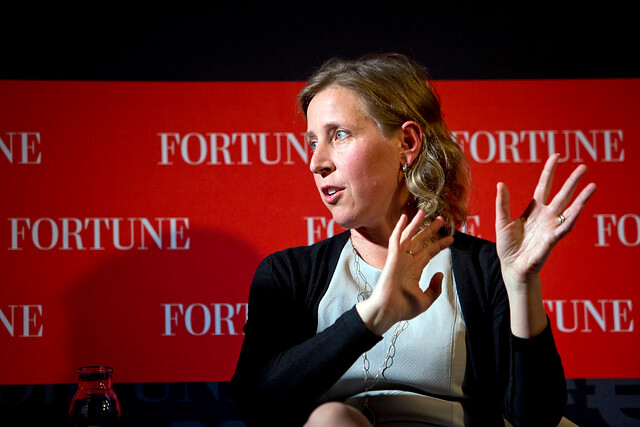 ©Fortune Live Media, used under this licence
Female role model Susan Wojcicki has had an impressive career path—starting out as a marketer for Intel in California, she was soon making waves within the tech industry. Susan leveraged her technical prowess and managerial skills acquired from her MBA to become the first marketing manager for Google.
At Google, she spearheaded their advertising efforts, helping to develop Google's AdSense, AdWords, and Google Analytics units. With this expert industry knowledge at hand, she helped Google to acquire YouTube in 2006, and then became CEO of the leading content streaming platform in 2014.
---
*Featured image used under this licence. No changes were made to the image.