Salaries and bonuses are important, but a good package of employee benefits and a strong work-life balance can make a big difference.

As many as 80% of employees say they would choose additional employee benefits over a pay rise, and when those work perks include unlimited annual leave and fully funded vacations it's easy to see why.

Here are some of the best companies for benefits, including the likes of Google, Microsoft, and Airbnb.
---
Best Companies for Benefits
---
Employee wellness programs
Google, Microsoft, Whole Foods Market & more
Employees at companies who offer wellness support are 89% more likely to recommend their company as a place to work. Offering wellness programs is beneficial to both employer and employee, and there are some substantial wellness benefits available at top firms.
Some companies offer things like free lunch and an on-site gym, but Google does all this and more on their work campuses. The tech behemoth was voted first for global company culture in 2021 by Comparably; it won by offering free on-site massages, chiropractic care, and therapy, as well on-site medical care. Employees can also work on their own personal development with free courses covering anything from cooking to coding.
---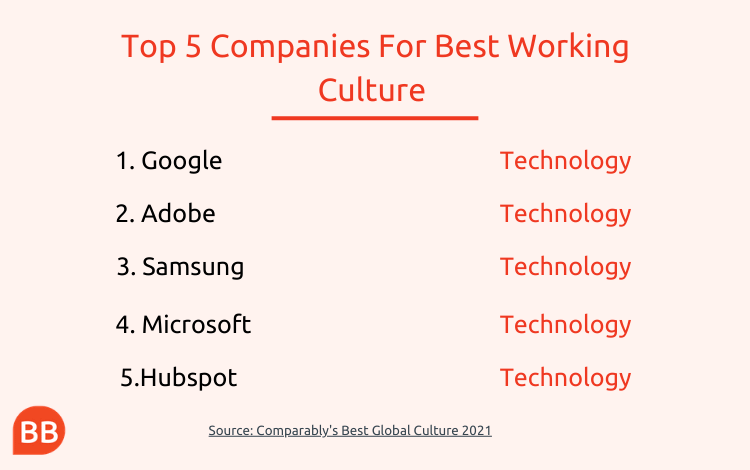 ---
At fellow big tech company Microsoft, not only will they pay for your gym and fitness memberships and provide you with healthy food options in on-site cafes, the company offers free health screening for you and your family. You can be screened for things like heart disease and diabetes, and can also receive healthcare advice from on-site pharmacists and physicians.
Multinational supermarket chain Whole Foods Market supports staff with a wellness package called the Total Health Immersion Program. Selected team members are taken away for a week long, all expenses paid, wellness trip featuring a number of health and wellness exercises with the hope of creating lasting change. The company will even pay 50% of the cost for employee's spouses to join them.
---
Annual leave
Netflix, LinkedIn & more companies offer unlimited annual leave
In the US, the average number of days taken for annual leave is just 10 for employees in their first year, rising to 15 after five years. In a country with such a small vacation culture, it is surprising that US based companies like Netflix and LinkedIn have decided to offer unlimited annual leave as a work perk.
---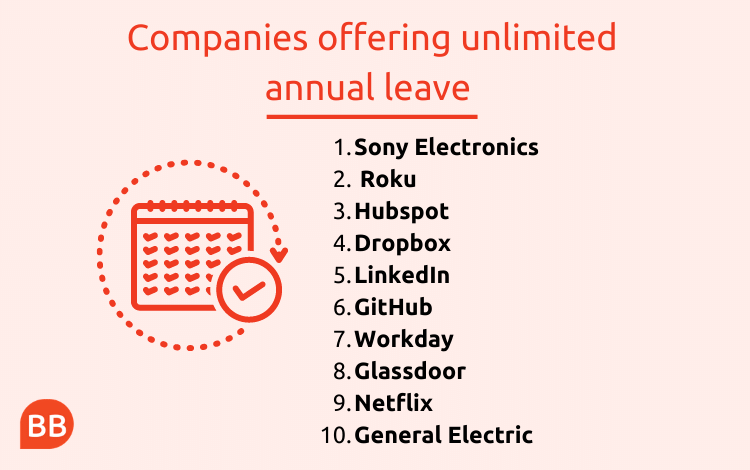 ---
Since Netflix's very early days, the company has given staff unlimited time off as a way of giving them more control over their lives, and showing their trust in who they hire. Staff days off aren't tracked, so employees can take as many as they want. The scheme places a greater emphasis on the work employees get done, rather than the hours they spend doing it.
LinkedIn offer a similar scheme. The tech company began offering unlimited annual leave in 2015 with their Discretionary Time Off program. Instead of contracted days, staff work with their manager to decide how many days off to take, and when.
A number of other technology firms offer unlimited annual leave to employees, such as Dropbox, GitHub, and HubSpot, making tech companies some of the best companies for benefits.
---
Vacation funds & discounts
Moz, Airbnb, Southwest Airlines & more
While Seattle based digital marketing company Moz doesn't offer unlimited annual leave, it does offer four weeks paid time off which is still far higher than the average. Better still, Moz is committed to encouraging staff to travel and take yearly vacations. The company offers employees a $3,000 holiday fund each year.
Linked to wellness, studies show a vacation can reduce your stress and strain, and promote well-being for as long as 45 days. This is partly why Airbnb offers employees a one time gift each year of $2000 to be spent on a trip to any of their sites listed around the world.
---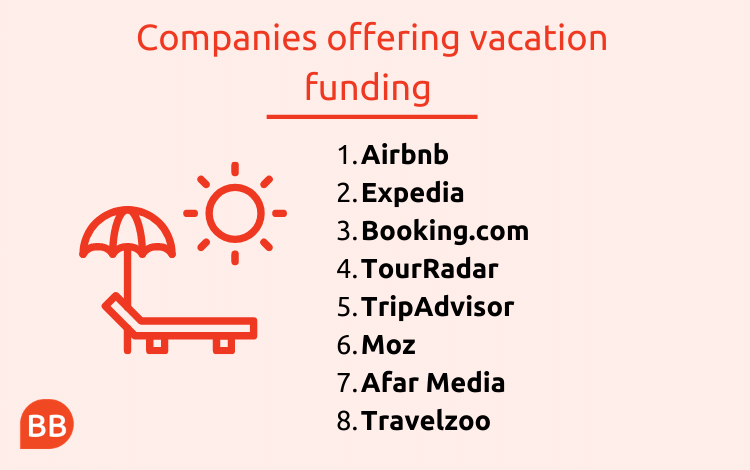 ---
Travel companies are often some of the best companies for benefits related to travel. The likes of Expedia, Booking.com and TripAdvisor offer reimbursements for staff vacations as high as $750, renewable every year.
Working for an airline is also a great way to ensure you have a yearly vacation. Southwest Airlines employees can fly themselves and their family with the airline for free. They also receive guest passes allowing friends the chance to join them. Employees with United Airlines also get free travel everywhere they fly, they just have to pay taxes. The airline also offers discounted prices for friends and family.
---
Employee training
AT&T & the Big Three
While vacations and free lunches are nice, it is also good to know that the company you work for is invested in your future, and training programs are an important employee benefit.
At AT&T, the world's largest telecommunications company based in the US, around $220 million is invested in internal training each year. The company say that almost 20 million hours of training are provided to staff each year, helping employees reskill and upskill to help them reach full potential.
AT&T even has its own university, teaching programs in leadership and management, and offers short 'Nanodegrees' in digital skills such as data analytics and web development, offered in partnership with Udacity.
If you're considering an MBA, you'll also want to know about companies offering MBA leadership development programs. These fast-track, rotational programs, are designed to prepare MBA recruits for senior management roles. Companies offering top MBA development programs include Amazon, Microsoft, AB InBev, and GSK.
The Big Three management consulting firms—Bain, BCG, and McKinsey—also invest heavily in training new recruits.
---
Next Read:
Bain, Microsoft & The 25 Best Companies To Work For