Terez and Paul Rijkenberg have just graduated from the Online MBA program at Heriot-Watt's Edinburgh Business School. It's the culmination of a journey that's seen them not just power through business school together, but juggle studying with full-time work, and the birth of their son, Kai.

Terez always had a dream to complete an MBA before the age of 30. When she was considering the degree, she was working for a large South African corporate, leading their customer experience division—her ambition was to one day become CEO.

Paul has a bachelor's in engineering and had just started as an IT executive at a large South African retailer. He mentioned that he would be interested in completing an MBA with Terez.

"We both had incredibly busy schedules and wanted something that was flexible, but also an MBA option that was affordable and highly rated," Terez explains.

After attending an information for the Edinburgh Business School Online MBA in Durban, South Africa, they were sold. The flexibility, affordability, and accreditation of the degree all stood out.

"It sounded like the perfect fit for us. We would be able to study within our own schedule and write exams when we were ready. From a financial perspective it also really helped that we were able to pay for each module separately when we were ready (instead of a large upfront sum)."
---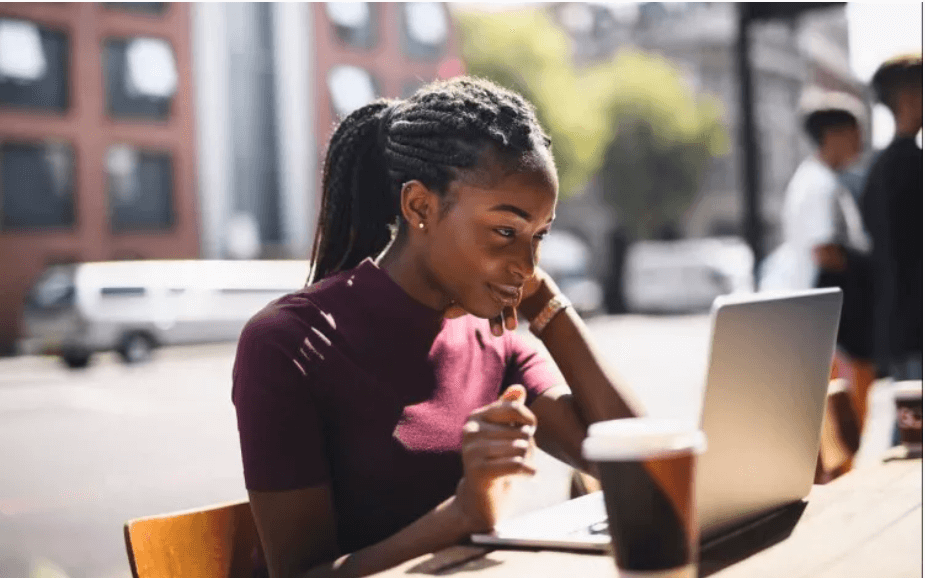 ©Rawpixel via iStock
---
Why a distance learning MBA?
Terez wanted to eventually grow into a CEO role at a large company. She knew the only way to do that was to keep developing professionally. "An MBA is still one of the most sought-after degrees in business because of its holistic approach," she says.
Paul was driven by professional gaps he had homed in. He was keen to develop his knowledge of the financial aspects of business management, as well as strategy. He had an ambition to lead strategic insights and development for businesses, and to do so needed a helicopter view of each area of a business.
The Online MBA at Edinburgh Business School gives students the flexibility to gain these skills on their own time. The average time to graduation is four years, and students can study the subjects they want in the order they wish.
The program covers people skills, economics, marketing, accounting, finance, strategic planning, and project management. Students need to pass seven core modules and two electives; there's a three-hour exam for each course.
---
The challenges the couple faced on the Online MBA
Both Terez and Paul say they worried about getting through the online MBA with all the other commitments they had in their lives.
They found the time though. They'd read the full course text, highlight key points, then create mind maps from their summaries. It was like working through the text three times, but it worked, Terez says.
The flexibility of the program was a blessing when the couple welcomed their first child, their son Kai. "At first, we would study when Kai had his naps. But as he got older his naps started to get shorter, then when he was two, he stopped napping altogether.
"This was disastrous," Terez explains. "This meant that we could only study in the evenings and my brain doesn't work so well at that time. So, we enlisted the babysitting services of grandparents who gave us time on the weekends to get larger blocks of studying done."
For some time after giving birth, Terez suffered from post-natal depression, and at one point considered giving up on the MBA completely.
"I think I was still finding my way through the identity shift and all of the changes that had taken place to my independence," she explains. "At that point we only had two exams to go which were scheduled for that December, because we were aiming to graduate in June the following year. But I wasn't even sure if I would be able to manage one exam.
"Paul was incredibly supportive during this time and we chatted through some options on how we could make it all work. We decided that we would do one exam in December and the next in June 2019, and that would mean we could then graduate in December 2019—it wasn't plain sailing from there, but we managed, and we got through."
---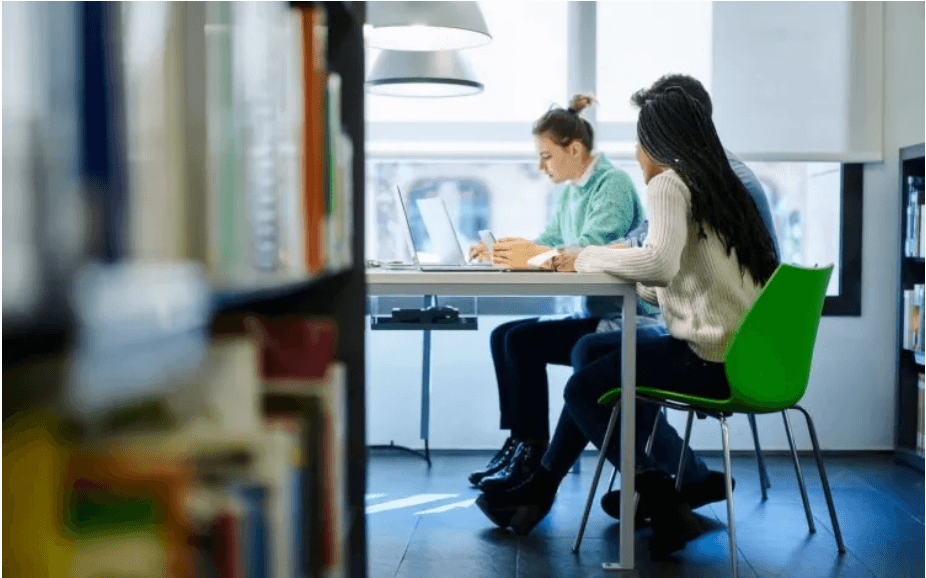 ©GaudiLab via iStock
---
Changing career path after the online MBA
Terez shifted her focus during the online MBA. She says she thinks having Kai had the biggest impact on her career direction. While her level of ambition hasn't changed, what she wants for herself has.
She wants to impact people's lives more on a one-on-one basis, and since graduating has set up her own strategy coaching business. Her passion is helping small business owners, and particularly 'mompreneurs', mothers who want to be successful while still having a happy family.
"I will be using my knowledge and experience to coach moms on how they also transition into their new identities, and how they can still have independence and build their own flexible business and be able to create success for all other aspects of their life too."
During the MBA, Paul—who is currently the head of IT at retail firm Mr Price Group—noticed he was becoming more adept at identifying gaps in corporate and divisional strategy and was eager to be more involved in those processes.
"I have always felt that engineering and IT provided a great background for problem-solving in most industries. However, after many years in IT it becomes easy to get boxed in one industry," he says.
"I now feel much better equipped to look to take on roles in other industry verticals. I would love to complete a specialism in strategic planning and am passionate about putting these new skills to use in a consulting capacity."
Related Content: