The business world is evolving quickly due to rapid technological advancements, paving the way for several emerging industries to drive growth over the next decade and beyond. According to McKinsey, these include the biotech revolution and the growth of clean technology.

But that's not all. At a time when commercial space travel is becoming a reality and driverless cars are gaining traction, the world of science-fiction is increasingly looking like reality as each day passes.

Here are the top emerging industries for growth.
---
With more and more countries, such as Canada, and several US states, legalizing cannabis for medicinal and recreational use, the business potential of the cannabis industry is hard to ignore.
The cannabis industry is estimated to be worth $61 billion in the US alone, and has caught the eye of savvy business leaders, investors, and manufacturers looking to make a stake in a highly lucrative industry.
There are even cannabis-related specialized master's degrees emerging, opening up the opportunity to learn everything there is to know to enter exciting jobs in the cannabis industry.
---
One of the fastest growing industries, driverless cars—automated cars that can drive themselves—are being developed for both private use by companies such as Tesla and Apple, as well as being trialed as commercial 'robotaxis' by big tech giants like Amazon.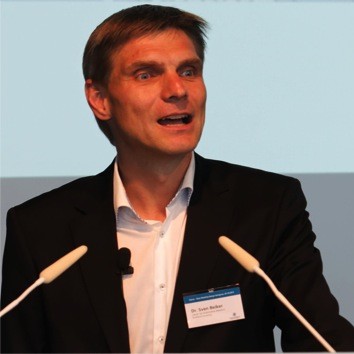 Sven A. Beiker (pictured), lecturer in management at Stanford Graduate School of Business, explains the advantages of driverless cars. "The number one benefit is likely to be fewer accidents and less fatalities. Also, it gives mobility to those who cannot use an automobile today because of accessibility issues."
In terms of risks, however, road regulations and laws will need to be adapted in the future. "There'll still be traffic accidents, and therefore, who's liable when self-driving cars make a mistake is a question that's being debated."
---

---
3. Cleantech
There's a growing need for sustainable innovation in the fight against climate change.
This is where clean technology, or cleantech, comes in. The purpose of cleantech is to create environmentally friendly products, processes, and services, which include everything from energy-efficient batteries to electric cars and solar panels.
As well as being a vital figure in the fight against climate change, the sector has huge market potential. The worldwide market for cleantech activity is forecast to reach more than $2.5 trillion in 2022.
---
4. Lab grown meat
The meat industry is estimated to contribute to roughly 60% of greenhouse gas emissions. In a world that's starting to confront urgent environmental issues, the emerging growth industry of lab grown meat may offer a part-solution to mitigating the climate crisis.
According to Andreas Rasche, professor of business in society and associate dean of the Full-Time MBA at Copenhagen Business School, lab grown meat may reduce water pollution, improve animal rights, and free up land—all of which could play a key role in the global sustainability agenda.
It's still unclear, however, how much lab grown meat will become a part of everyday lives in the future. "There are still many ifs, for instance, around how regulators will behave and regarding consumer acceptance," adds Andreas.
---
When billionaires Jeff Bezos, founder of Blue Origin, and Virgin Galactic's Richard Branson participated in a space race, the opportunity to play tourist off-earth edged ever closer.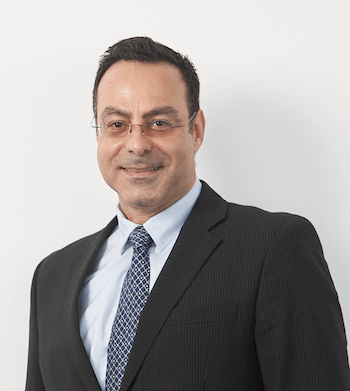 Since the commercial space sector could be worth almost $3 trillion by 2040, it's no wonder that companies like Virgin Galactic and Blue Origin are looking to capitalize on this growth industry.
But don't expect to be catching a flight into space any time soon unless you have around $55 million to spare. "We'll need to see technology leaps that reduce launch cost to make these services viable for ordinary people," says Loizos Heracleous (pictured), professor of strategy and organization at Warwick Business School.
---

---
6. Biotech
Among the top emerging industries, the growth of biotech has been a silver lining to the Covid pandemic that allowed for swift vaccine development.
Messenger RNA (mRNA) vaccine technology has long existed, but when biotech companies Moderna and Pfizer leveraged this technology in their Covid vaccines, it was only then that the medical science world realized the huge potential of mRNA technology.
Moderna and Pfizer's mRNA vaccine technology instructs cells to produce proteins that trigger an immune response that forms the antibodies necessary to tackle an infection. This design is distinct from the traditional vaccine method that injects dormant or weakened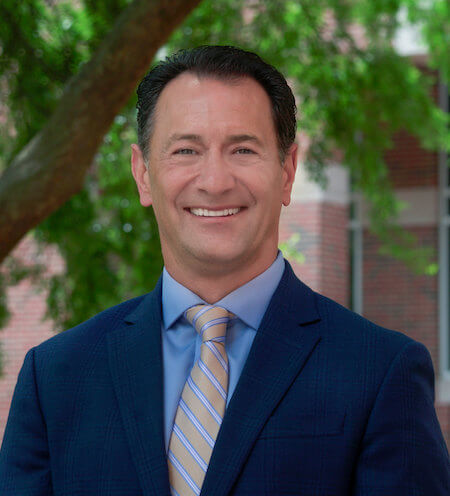 viruses into the body.
In the future, there's likely to be heavy investment in companies with mRNA capabilities, the creation of more biotech companies, the testing of the technology beyond infectious diseases, and the emergence of big pharma into the mRNA growth industry, predicts Markus Saba (pictured), a marketing professor at University of North Carolina's (UNC) Kenan-Flagler Business School and executive in residence at UNC's Center for the Business of Health.
---
The electronic sports (eSports) industry is rapidly becoming one of the largest growth industries set to shake up the entertainment sector. In 2021, the eSports space was estimated to be worth around $1.08 billion worldwide, offering several exciting eSports jobs for business savvy MBAs. That's likely to grow further in 2022.
From Fortnite, a major player in the eSports industry, hosting a World Cup event that can see winners take home millions, to the eSport gaming influencers landing sponsorship deals through playing live games on the streaming platform, Twitch, the lucrative eSports industry is rapidly expanding.
---
8. Cybersecurity
As digital transformation sweeps the globe, it's to be expected that digital threats will intensify. These threats can cost corporations millions to remedy, which explains why the growing cybersecurity sector is such a sought-after area for businesses to invest in.
By 2022, the global information security market was forecast to reach $170.4 billion in valuation. With more remote workforces and interconnected devices, online protection is ripe for growth.
The growth of the cybersecurity industry will see companies implementing new disruptive technologies like artificial intelligence (AI) and machine learning to ensure they're poised to defend against the potent viruses designed by hackers.
Business as we now know it is set to look radically different in the future. These emerging industries are paving the way for innovative new business models and creating an array of fast-paced careers suited to challenge-hungry business school graduates.
---
Next Read: Verity Bowditch and Mikey Pearce On The Future Of Plant-Based Meat
---
BB Insights draws on the expertise of world leading business school professors to cover the most important business topics of today.