The Master in Finance (MiF) is one of the most popular graduate business degrees, with over 35% of programs reporting a growth in applications in 2021.
While many of the best Masters in Finance programs can be found at European business schools—at top schools like HEC Paris, ESCP Business School, and ESSEC Business School—MiF programs are increasingly found in Asia and the United States.
Like other business school degrees, a Master in Finance doesn't come cheap. European programs like the Master of International Finance at HEC Paris come in at around $37k in tuition, while US MiF programs like that at MIT Sloan cost in excess of $86k.
So, is a Master in Finance degree worth it?
---
MiF jobs | Working for top financial institutions
---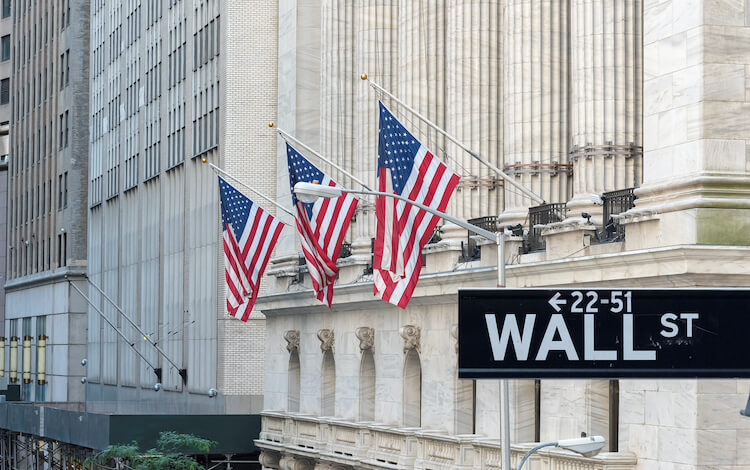 ©lucky-photographer

---
Many of the first MiF programs in France, such as HEC Paris and ESCP Business School, were set up by French chambers of commerce in order to create the next generation of leaders in the financial industry.
"MiF degrees are very focused on the theoretical aspects of all things finance. With such a focused approach, candidates end up with very strong fundamentals in finance-related fields," explains Piyush Ranjan, founder of admissions consultancy Management Masters.
As a path into top jobs at the world's leading financial institutions, a Master in Finance is still second to none. At HEC Paris, consistently ranked as the world's best Master in Finance program according to the Financial Times, companies like Goldman Sachs, JP Morgan, and BlackRock are among the top employers of MiF graduates.
The same goes for top-ranked programs like MIT Sloan in the US and Shanghai Advanced Institute of Finance in China. They act as stepping stones to financial hubs like Wall Street or the Shanghai Stock Exchange.
Clement Dumur, a Master in Finance graduate from HKUST Business School, landed an investment management job at Credit Suisse after graduation. He often leans on the expertise he gained from the program.
"Many of my clients don't know much about finance, and I have to explain a lot of concepts," he explains. "The way I do this has been influenced by my teachers at HKUST, who made things very accessible."
---
READ: What Can You Do With A Master In Finance?
---
MiF jobs | Alternative job opportunities in finance
---
Not all graduates take up conventional roles in investment banking or wealth management. Increasingly, Masters in Finance programs offer students an insight into alternative sections of finance.
Fintech is a popular subject area, and is attracting more attention for those looking to combine an interest in technology with a financial specialization. Private equity and venture capital are other areas that are increasingly popular with MiF grads.
Jerome Troiano, careers director for masters programs at EDHEC Business School, believes the strength of a Master in Finance is the options it opens up for graduates.
"You can apply these skills in almost any industry across a wide range of positions. You're able to have both international mobility and to move from one sector to another. When you think about it, there are few functions that can allow this."
---
Download Our Master's Survival Kit 2022
---
The public sector also remains popular for students from a Master in Finance background. Bocconi MiF graduate Elena Falcettoni is now an economist at the US Federal Reserve, working to widen access to healthcare.
"My MSc in Finance was very practical, using very quantitative tools to address real life issues," she says. "As an applied economist, that's what I'm still doing, just at a higher level."
---
Master in Finance | Salaries & Career Progress
---
Among specialized master's programs, Masters in Finance graduates earn some of the highest salaries. The latest Corporate Recruiters Survey by the Graduate Management Admission Council (GMAC) found the median starting salary for US MiF graduates to be $110k.
Within three years of graduating, this tends to increase quite quickly. MIT Sloan graduates are the best paid, and can expect to earn around $174k annually. Top-ranked HEC Paris also sees grads earn above $170k.
Graduates from Chinese schools are increasingly well compensated, with the advantage of tapping into China's booming economy and financial industry. MiF graduates from Tsinghua University, Shanghai Advanced Institute of Finance can also expect salaries above $170k, while Peking University grads typically earn in excess of $150k.
If you're looking to strengthen your employability and unlock higher salaries a Master in Finance is sure to be a good investment.
---
Next Read:

Master's Survival Kit: 10 Things You Should Know Before Going To Business School