Who are the world's best business schools for MBA salaries? Which school wins gold for its Online MBA? Alongside the Tokyo 2020 Olympics, we're hosting a very special MBA Olympics.

Based on Financial Times MBA rankings data for the past two years, we've compared top MBA programs, pitting them against each other to find out which schools are the best for MBA salaries, career prospects, women, international diversity, Online MBAs, Executive MBAs, and more.

So which country comes out on top? To find our winner, we awarded business schools from across the world three points for a gold medal in each MBA Olympics event, two for silver, and one for bronze.

Winning two gold medals, one silver, and two bronze, the United States reigns supreme, placing first in our MBA Olympics! The US is also the world's most popular study destination for business school students.

Spain put up a great fight, winning one gold, two silvers, and two bronze, and coming in second place. Our 2016 winner, China, takes third place, winning one gold, two silvers, and a bronze.

Here are the business schools taking the podium in our MBA Olympics:
---
MBA Olympics Events:
World's Best Business Schools
---
Average graduate salary for MBAs
Gold: Stanford, USA, $222,625
Silver: Wharton, USA, $211, 543
Bronze: Harvard, USA, $210,110
The US dominates the Financial Times rankings, with M7 business schools Stanford, Harvard, and Wharton securing average graduate salaries above $210,000, the highest average MBA salaries across both the 2020 and 2021 rankings.
---
Read: MBA Acceptance Rates At The World's Top Business Schools
---
MBA Salary increase
Gold: Shanghai University of Finance and Economics, China, 216%
Silver: Fudan University of Management, China, 203%
Bronze: Shanghai Jiao Tong University: Antai, China, 201%
China rockets up the leader board here, with most MBA students receiving an impressive 200% + earning increase after graduation. Chinese business schools win uncontested, taking gold, silver, and bronze in this event!
---
MBA Career Services
Gold: South Africa's University of Cape Town and Spain's IE Business School are joint winners with a score of 100
Silver: Indian Institute of Management, India, 99
Bronze: Joint third with a score of 98 is Macquarie in Australia and EADA in Spain
If you're considering an MBA to further your career, you should always consider a school's contacts. IE Business School is renowned for its excellent career services—it ranked first in the FT rankings in both 2020 and 2021.
---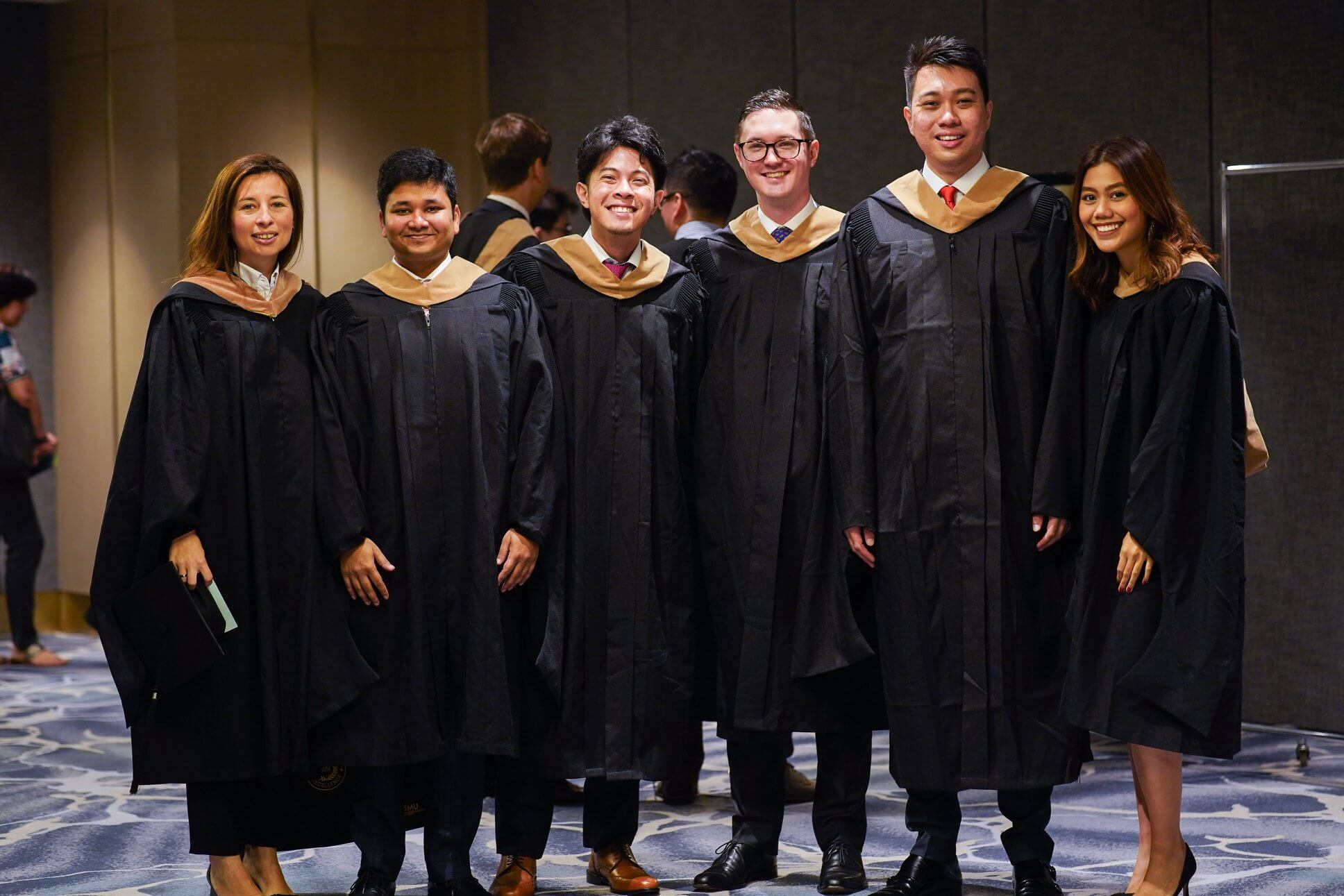 Spain's IE Business School joins South Africa's University of Cape Town for the Career Services win | © Stanford Graduate School of Business / Facebook
---
% International Students
Gold: Joint winners with 99% of international students in the MBA are France's EDHEC Business School, Rotterdam School of Management, Erasmus University, and Switzerland's IMD Business School.
Silver: Joint second place with 98% international students are Spain's ESADE Business School, Lancaster University Management in the UK, France's ESSEC, and HKU Business School in Hong Kong.
Bronze: Joint third of 97% between EADA Business School Barcelona, and Oxford: Saïd in the UK.
More international students bring greater networking opportunities. If you want to build your international contacts then European business schools in France, the Netherlands, and Switzerland are your best bet. Business schools in Spain, the UK, Hong Kong, and France come close in second; and the UK makes its first appearance, joining Barcelona's EADA Business School in third place.
---
% Women
Gold: Washington University: Olin, USA, 69%
Silver: Mannheim, Germany, 60%
Bronze: ESSEC Business School, France, 57%
Women make up 69% of MBA students at Washington University: Olin. Business school programs still have some way to go to make their courses more accessible to women, but great progress is being made.
---
Online MBAs
Gold: Warwick, UK
Silver: IE, Spain
Bronze: University of Massachusetts Amherst: Isenberg, US, and Imperial college business school, UK
With the uncertainty surrounding COVID travel restrictions, online programs remain as in-demand as ever. In both 2020 and 2021, UK business school Warwick came first in the FT Online MBA ranking, with Spain's IE coming in second place. While the University of Massachusetts Amherst: Isenburg came third in 2020 and the UK's Imperial College Business School came third in 2021.
---
Executive MBAs
Gold: Kellogg/HKUST, Hong Kong
Silver: CEIBS, China
Bronze: HEC Paris, France
Hong Kong takes gold for Executive MBAs. The Kellogg/HKUST joint EMBA program, based in Hong Kong, is consistently ranked top of the world's best Executive MBA programs by the Financial Times. China also performs strongly, with CEIBS also a great option for professionals looking to enter the C-suite. A strong performance from HEC Paris earns France a bronze medal.
---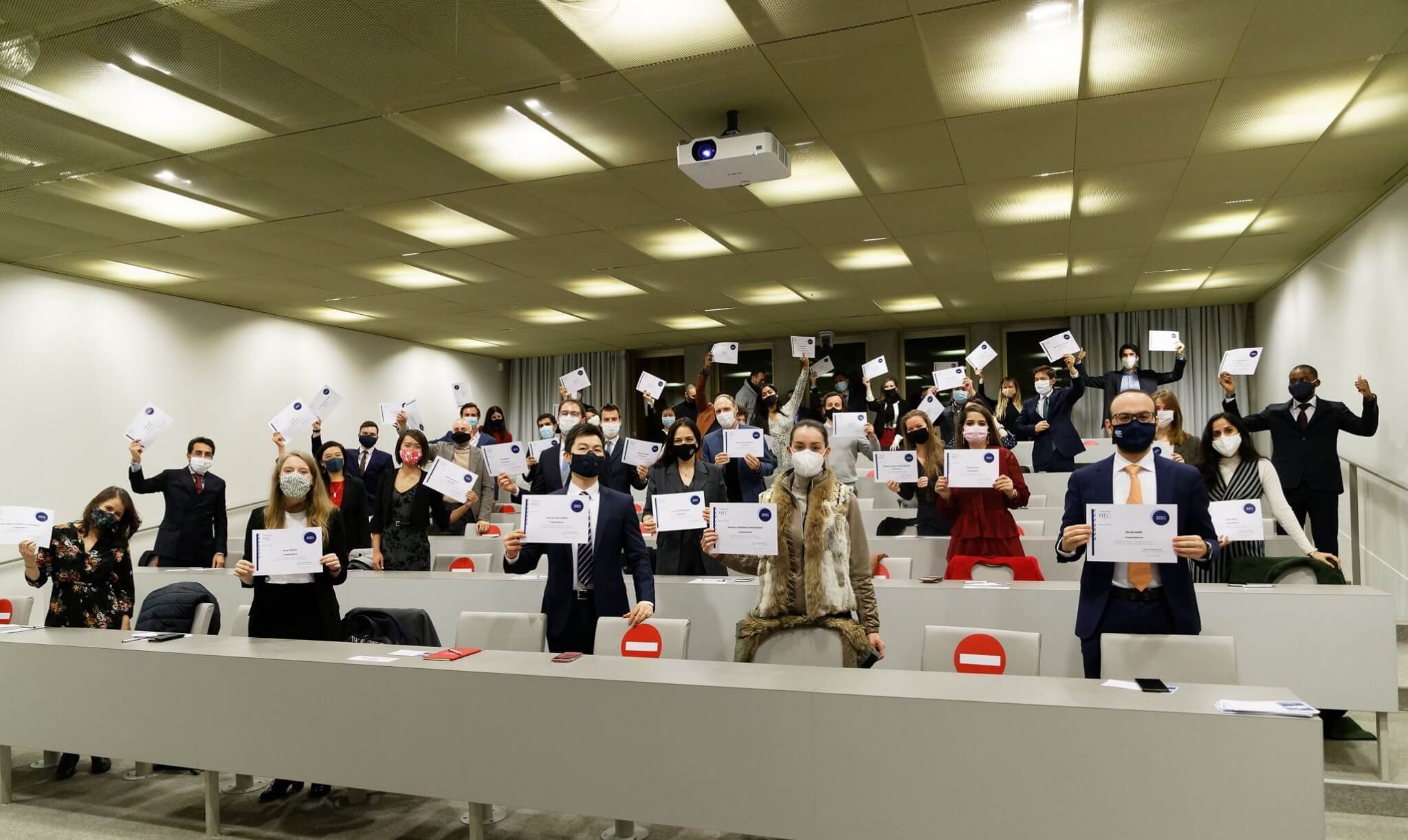 HEC Paris wins bronze for its Executive MBA | © HEC Paris / Facebook
---
MBA Olympics: The Medal Table
---
All figures in this article are from the Financial Times Global MBA 2020 and 2021 rankings and the EMBA and Online MBA rankings.
---
Next Read:
Best Business Schools In The World | Financial Times MBA Ranking