Business schools around the world are gearing up to find future business leaders ready to take on the new trends and challenges that 21st century business brings.

As companies drive towards digital transformation, push to meet sustainable targets, and take advantage of new technologies, demand for grads with cutting-edge knowledge and skills is sky-rocketing.

We're seeing increasing numbers of innovative new Masters degrees covering burgeoning sectors like space and artificial intelligence (AI). In January, we published our list of five exciting new business Masters degrees for 2022.

Now halfway through the year, we're back with another roundup of the hottest new Masters degrees available, covering everything from the Metaverse to blockchain and digital assets.
---
1. The Professional Master of Sustainability, Entrepreneurship & Technology (SET)
---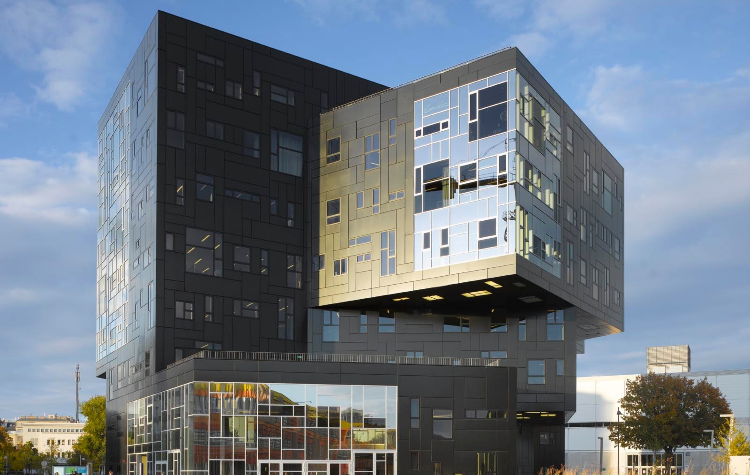 © WU Executive Academy Facebook
---
WU Executive Academy
Applications now open
The global e-learning market has rapidly increased since the start of the pandemic and is expected to reach $370 billion by 2026. Taking advantage of this new virtual world, WU Executive Academy has partnered with edtech firm Tomorrow's Education to launch a Master's in the Metaverse.
The Professional Master in SET is designed specifically for remote learning, with students immersing themselves in the campus and curriculum via an online app. Not only is the delivery of the course cutting-edge, faculty focus on key trends by teaching students about sustainable business, while also helping them develop key skills in entrepreneurship and tech.
The Metaverse campus stimulates a practical and collaborative learning experience as students can network and meet with lecturers and professors as and when they need to. Classes vary widely across business themes from Systems Thinking For Sustainable Development, to Finance For Entrepreneurs, to Ethics and Economics of AI.
At the end of the program, students develop and bring to life a real-world proposal for an entrepreneurial venture or within a corporate lab.
---
2. Master in Blockchain & Digital Assets
---
© Frankfurt School of Finance and Management Facebook
---
Frankfurt School of Finance and Management
Applications close September 2022
If you're looking to enter Industry 4.0, working with cryptocurrencies and NFTs, blockchain is something you should know about. Blockchain is empowering the digital revolution in the finance sector and Frankfurt School of Finance and Management aims to ensure business leaders keep up.
The Master's in Blockchain and Digital Assets uses a hybrid-model to explore cutting-edge topics in courses like Crypto Asset Markets, Blockchain Coding, and Decentralized Finance.
Putting their theoretical knowledge to the test, students engage in practical AI workshops, compete in hackathons, and build a Blockchain Lightning Node—software that allows you to connect to the blockchain network.
In the Smart Contract Bootcamp, students also learn to understand blockchain transactions and programming language using Solidity and Python.
In the final semester of the program, students get the opportunity to travel to Zurich or Lisbon to immerse themselves in a blockchain hub.
---
3. Master in Transformative Sustainability
---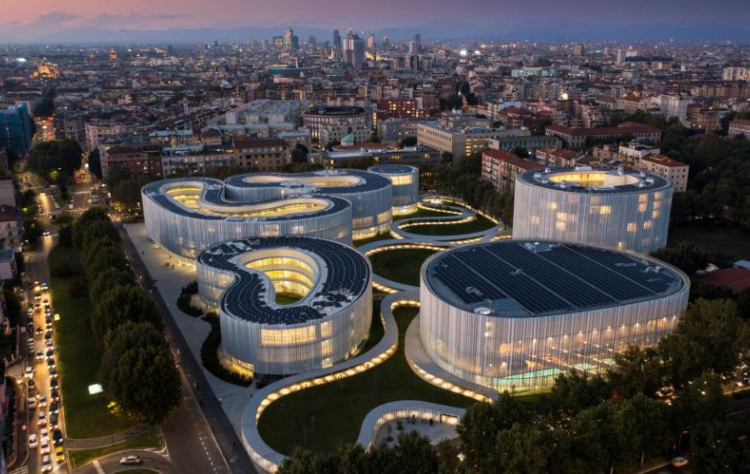 © Bocconi University Facebook
---
Bocconi University
Applications close July 2022
It's imperative today that businesses incorporate sustainable practices into their strategy, especially after this year's COP26 conference set targets to prevent global warming exceeding 1.5C. Failure to do so also risks damaging profits and being left behind by more adaptable competitors.
The Master in Transformative Sustainability, launched by Bocconi University in collaboration with MIP Politecnico di Milano, aims to arm students with the skills and expertise needed to transition businesses towards sustainable management and implement Environmental, Social and Governance (ESG) criteria in business decisions.
The two-year program is split across both campuses in Italy. Students can study a wide range of electives like Designing Sustainable Cities, Technologies for Energy and Sustainable Transition, and ESG Law.
As the demand for sustainable leaders and experts in Corporate Social Responsibility (CSR) continues to grow, grads from the MSc in Transformative Sustainability could land emerging roles as sustainability specialists, sustainability analysts, or even launch their own sustainable entrepreneurial ventures.
---
4. Master in Analytics & Artificial Intelligence
---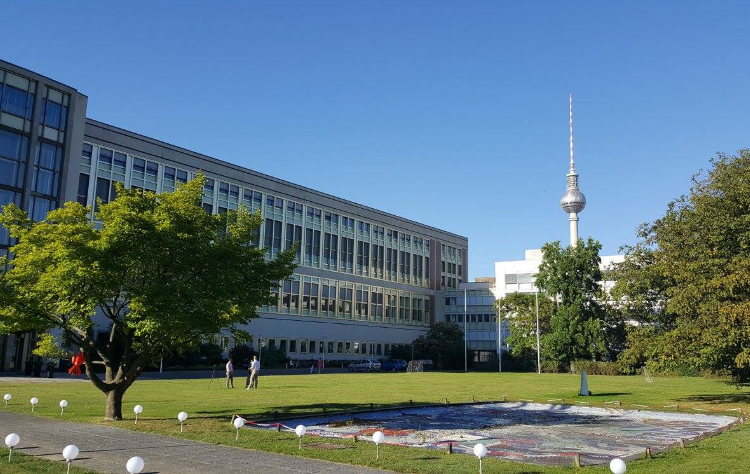 © ESMT Berlin Facebook
---
ESMT Berlin
Applications open November 2022
As the business world becomes increasingly data-driven, employers are looking for grads who know how to navigate technological challenges. By 2025, experts predict that 97 million new jobs will emerge driven by the focus on analytics and AI.
The Master in Analytics and Artificial Intelligence at ESMT Berlin is preparing grads for such roles, including AI and machine learning specialists, digital transformation specialists, and big data specialists.
The two-year program is aimed at grads with up to 18 months work experience and a good understanding of tech, coding, and quantitative subjects.
The analysis-heavy curriculum covers a wide range of topics in courses like People Analytics, Health Analytics, and Supply Chain Analytics.
The program also allows students to put their expertise to the test through summer internships, consulting projects with a corporate firm, and by undertaking an optional Portfolio Management Project alongside their degree.
---
Whether your goal is to make a difference to the world by driving sustainable change, revolutionize the finance industry, or change business through AI, there's a wide range of specialist business master's degrees that can prepare you.
Enroll in one of these innovative new Masters degrees to find your place in the exciting new business world.
---
Next Read:
How To Choose The Best Master's Degree For You