An MBA from the United States is often seen as the gold standard of business education. Although business schools in Europe and Asia are challenging that dominance, the USA is still the most popular destination for your MBA.

That's despite a 13.7% decline in international applicants to the US between 2018 and 2019, influenced largely by the anti-immigration policies of the Trump administration, such as a ban on any new H-1B visas.

But with Trump's H-1B visa ban lifted and Covid-related travel limitations easing for international students, applications to the US are back up and booming. 43% of US business schools reported growth in international applications in 2021, according to the Graduate Management Admission Council (GMAC).

So why is getting an MBA in the US the goal for so many candidates? Here are ten reasons why the US could still be the best place for your MBA.
---
1. The quality of US MBA programs
It's no fluke that US business schools, such as Harvard, Stanford, and Wharton, consistently top MBA rankings. Their solid scores across key metrics such as employability, return on investment (ROI), and alumni outcomes prove why they're typically seen as the best business schools in the US.
Even with most of the M7 business schools—an elite club featuring the likes of Harvard, Wharton, and Stanford—missing from the latest Global MBA ranking by the Financial Times due to a covid rankings boycott, nearly half of the 100 schools ranked by the FT were still from the US.
A top MBA from the US continues to pay off long after you graduate too, with the brand association of a Harvard, Stanford, or Columbia Business School standing out on your resume for life.
---
2. The value of the two-year US MBA
While top MBA programs in Europe and Asia typically offer the more affordable, one-year MBA option, many students are still attracted to the traditional two-year MBA that's commonplace in the US.
The two-year MBA allows you to learn the core MBA syllabus like management, strategy, and finance in the first year, and specialize with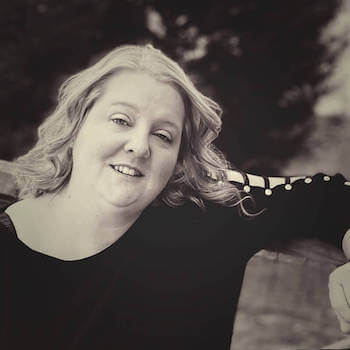 electives in topics like artificial intelligence (AI) and sustainability in the second year.
A two-year MBA also enables you to try out different industries and functions through multiple MBA internships, which allow you to gain professional work experience in areas that might then shape your future career choices.
"Two years of business education and a focused concentration, paired with a hands-on internship, is pivotal when it comes to job offers," says Jenifer Turtschanow (pictured), CEO of ARINGO Admissions Consulting.
---
3. You'll learn from top faculty on an MBA in the US
As many US business schools aim to stay ahead of the curve and remain world-leading business education providers, an MBA in the US will expose you to the latest research and industry insight from a broad faculty base that often combines academia with industry experience.
Harvard's case-study method invites students to place themselves in the shoes of a business executive facing a real business problem and leverage classmates' diverse perspectives and identities to find a solution to that problem. It's a method that's influenced business school teaching across the globe.
With world-renowned academics leading MBA courses at many US business schools, the quality and depth of the education you'll receive will set you up to hit the ground running once you graduate.
---
Read more: MBA Application Deadlines 2021-2022 | Harvard, Columbia & More Top Business Schools

©spvvk
---
4. A US MBA could launch your career with one of the world's top companies
The top jobs for graduates of MBA programs in the US include roles like marketing manager, management consultant, and financial manager, according to US News.
"The top-ranked schools have built strong relationships with employers, enabling the school to serve as gatekeepers for coveted jobs," says Susan Berishaj (pictured), CEO of Sia Admissions Consulting.
From the Duke University Fuqua School of Business MBA class of 2020, grads landed jobs with top firms like Google, McKinsey, and J.P.Morgan, while over at Kellogg School of Management, Bain & Company hired 28 MBAs from the latest graduating class, McKinsey hired 36, and the Boston Consulting Group hired 44.
---
5. Your salary potential after a US MBA could be huge
The median base starting salary for grads at US companies is $115,000, according to GMAC, and some of the highest paying MBA jobs can be found stateside.
However, your salary can differ depending on the business school you attend. For instance, Stanford grads, some of the world's highest paid MBAs, can expect an average base salary of roughly $160k three years after business school. Meanwhile, grads from Harvard and Chicago Booth can expect a base salary of around $148k.
US MBA grads from lower ranked schools can still expect a strong return on investment, but your salary might not hit the heights of those seen by grads from the elite institutions.
Since the cost of an MBA in the USA at a top business school like MIT Sloan can cost an estimated total of $242k, according to the BusinessBecause Cost of MBA Report 2021, a top salary is a key indicator of your MBA return on investment.
---
6. US visa policy
With the H1-B visa now reinstated, international MBA students can enjoy friendlier visa policies in the US. Many companies that sponsor H1-B visas are among those that pay MBAs the most, and they're always on the lookout for top business school talent.
If you're an international grad you can stay in the US for one year after graduating from an MBA through the Optional Practical Training (OPT) system, or two years if you graduate from a STEM MBA. During this period, you can apply for the H1-B visa, allowing you to work in the US for up to a total of six years—three years initially with the option of three years of extensions.
---
7. Top US MBA programs provide a diverse learning environment
Many MBA programs in the US attract students from around the world. In a diverse cohort, you'll benefit from the different perspectives of those around you during class discussions and group projects.
33% international students make up the MIT Sloan MBA, while 44% of students in the Columbia MBA come from outside the US.
In terms of domestic diversity, many US minorities also make up the MBA classroom. In the recent Harvard MBA class, there are 41% US minority students, including African Americans, Asian Americans, and Hispanic and Latinx MBAs.
Working in group projects with peers from different racial, cultural, and socio-economics backgrounds ensures MBA debates are considered from various perspectives, which makes for more stimulating conversations.
---
©EvgeniiAnd

---
8. Clubs and socializing
If you're a social butterfly, then you'll be glad to know that many MBA programs in the US facilitate regular social events, such as movie nights, dinners, and trips around the US and abroad.
There are also lots of clubs and societies to get stuck into—you might want to join an organization designed for Women in Business, like University of North Carolina's Carolina Women in Business, or even a career club like University of Southern California Marshall's Entrepreneur and Venture Management Association (EVMA).
Either way, you're sure to find a club that suits your goals, whether that's growing your network, making new friends, or learning about a new industry and tapping into industry connections that could help your career further down the line.
---
9. The US MBA network
On an MBA program in the US, you'll get to network with peers from various career and industry backgrounds who'll likely have links to top companies around the world.
Stanford came out on top as the world's best business school for networking in 2019, closely followed by Harvard and Dartmouth Tuck, according to Bloomberg. These schools all scored high in terms of the quality, responsiveness, and range of the alumni network.
"One of the key benefits of an MBA degree is not the education, but the network," notes Zachary Blustein, a domestic MBA student at Carnegie Mellon University's Tepper School of Business, "I wanted to maximize my network and Tepper's [network] is very active in the US across all sectors."
---
10. A US MBA could be your ticket into entrepreneurship
Venture capital is on the rise in the US, and there's no better time to satisfy the hunger of investors looking for the next big thing.
The US is a hotbed for entrepreneurship. Of course, there's Silicon Valley out on the West Coast, but other states, such as Texas and Georgia, are among those ranked the best to start a business in the US.
Choosing the US for your MBA could be a great way to hone your startup skills and gain the knowledge to launch your own company. There are even business schools that specialize in entrepreneurship, such as Babson College, where you can learn how to launch a successful venture from scratch.
45% of America's Fortune 500 companies are also founded by immigrants or children of immigrants. So, if you're an international MBA student in the US bursting with startup ideas, there's no reason why you can't make your mark on the economy after you graduate.
Studying at a top US business school is about more than just attending a world-leading MBA program that will look great on your resume. You'll gain unrivalled networking experiences and access to employers at major companies, as well as burgeoning startups across the US and beyond.
---
Next Read:
What Are The Entry Requirements For An MBA?