Ezzeldin Elkhashab has always had an interest in supercars, but didn't have the experience to make inroads into the industry. After a Global MBA from the Business School at the University of Bologna, he's now working as a product marketing intern with Ferrari in Motor Valley, the Silicon Valley of supercars.
He arrived at business school with a background in customer service, sales, and merchandizing. Lacking knowledge of luxury is what led him to the MBA, and a desire to bridge the gap between his past experience and his wish of entering the supercar industry.
The Supercars, Superbikes and Motorsports (SSM) track on the Global MBA has given him direct access to high profile companies like Ferrari and Maserati––where he also interned.
From learning about Performance Management Systems and Advanced Technologies in the Motor Industry to netting up to 500 hours' worth of work experience with top luxury car brands, the SSM track has enabled Ezzeldin to realize his ambitions.
---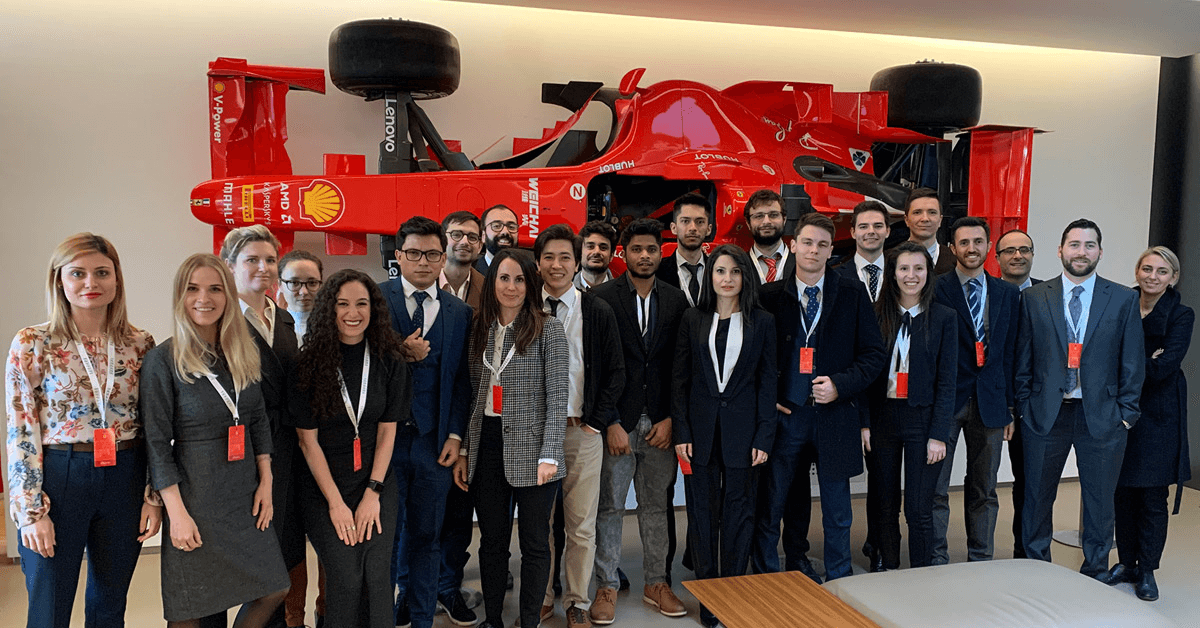 ---
Tapping into luxury with 500-hour MBA internships
Students on the SSM track can apply for company-sponsored scholarships, attend workshops with top management teams from the business partners of the MBA program––including world-leading companies such as Dallara, Ducati, Ferrari, Lamborghini, Marelli, Maserati and Toro Rosso––and be taught by leaders in the field. 500-hour internships are carried out at the end of the 12-month program, with students working in the heart of the luxury automotive industry.
"My entire class has carried out internships with these corporate partners," Ezzeldin says. "The Global MBA has been a great help when accessing this business environment."
At Ferrari, Ezzeldin works alongside the product management team. With the supervision of his manager, he's starting to learn how to focus market research and analysis on luxury car specifications. He says product marketing is far more technical than traditional marketing––it requires an extensive knowledge of the mechanics in car design and how this can be branded to the market, customers, and potential customers.
Modules on Business Strategy for Supercars and Superbikes Companies, Performance Management Systems and LAB on Advanced Technologies in the Motor Industry have meant he's been able to seamlessly move into the luxury industry and make an impact. He adds the LAB module has been particularly useful; it illustrates the technological trends currently revolutionizing the automotive sector. Through interactive projects run by partner companies, students are given an intensive immersion into industry.
"The Global MBA SSM track is the main reason I've been able to pursue a career in the luxury automotive industry," Ezzeldin says. "It's been an intensive year, but I've learned so much."
---
Learning from industry experts
You can buy a top-end supercar for the same price as a house––one of the reasons the luxury car industry boasts a high-profile and select clientele. Working in luxury requires a deep understanding of your chosen field, which is why initiatives like the five specialized tracks Bologna Business School offers on its Global MBA are so heavily endorsed by big brands.
Students on the Design, Fashion & Luxury Goods track could find themselves working for Adidas, Balenciaga, or Motion Global Design, whereas Amazon and the United Nations Industrial Development Organization are options for students on the Green Energy & Sustainable Businesses track.
---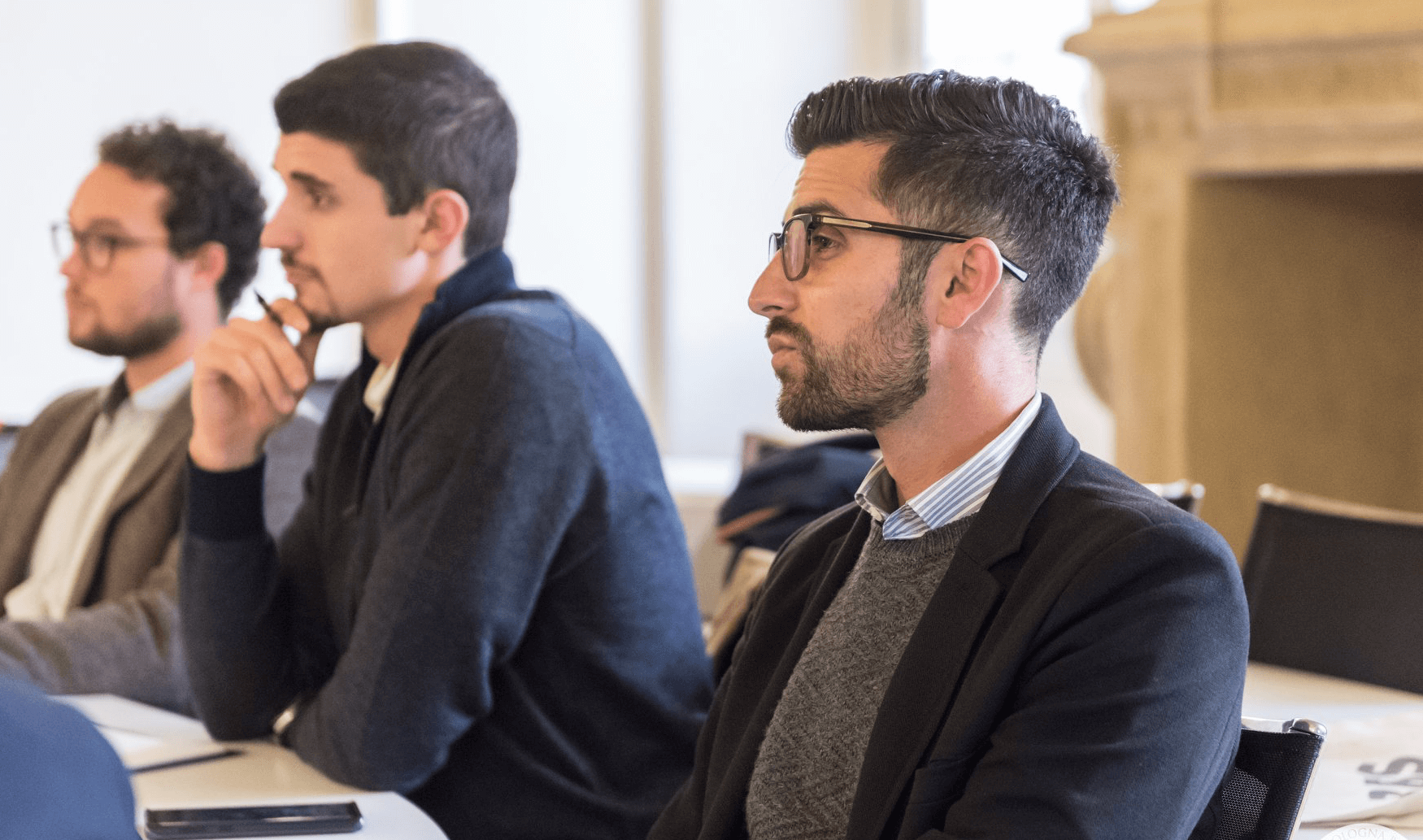 ---
The SSM track of Bologna's Global MBA is mostly geared towards mid-management tier professionals, averaging 30 years old with seven years prior work experience. Candidates are looking to specialize in their current career or to switch career paths entirely.
The faculty overseeing the SSM track includes Nicola Boari, who is chief of brand diversification at Ferrari. Ezzeldin says modules he found beneficial include Marketing Management and Customer Experience.
"This MBA track is all about giving you the skills to work. There's a lot of competition in the luxury industry, so it's important to have that practical backing," he says.
The SSM track doesn't just focus on supercars, Ezzeldin points out. It's designed to give you a broad overview of business, too.
---
The best of both worlds
Ezzeldin says his time on the Global MBA allowed to further develop his existing skill set in marketing at the same time as learning about an industry he was entirely new to.
This is largely because the Global MBA track incorporates 'classic' MBA teachings with one of the five specializations; the 12-month program is split into two halves.
The first term focuses on the traditional MBA content around general management, providing the cohort with core business knowledge.
Ezzeldin says he enjoyed learning about corporate finance, strategy, and social responsibility, which aren't areas of business he's had the chance to work on before. He really appreciated having this strong foundation before approaching supercar-specific modules.
"The last six months of the program is very intense," he admits. "They give you a comprehensive 360-degree knowledge of the supercar industry––strategy, marketing, technology, and technical knowledge."
---
Accessing the Silicon Valley of supercars
Motor Valley is the Silicon Valley of supercars, and spans across the Emilia Romagna region in Northern Italy. Thousands of car enthusiasts around the world flock to Motor Valley to visit the assembly lines of some of the globe's biggest car brands, visit automotive museums and the professional racecourse. It's the heart of the luxury supercar industry.
Bologna Business School is well-placed to reap the benefits; the heart of the supercar industry is right on its doorstep.
90% of Global MBA SSM graduates go on to work full-time for a luxury car brand, and that's because Bologna Business School has direct access to the right people. Corporate partners involved in the SSM track include Dallara, Ducati, Ferrari, Lamborghini, Maserati, Marelli and Toro Rosso.
---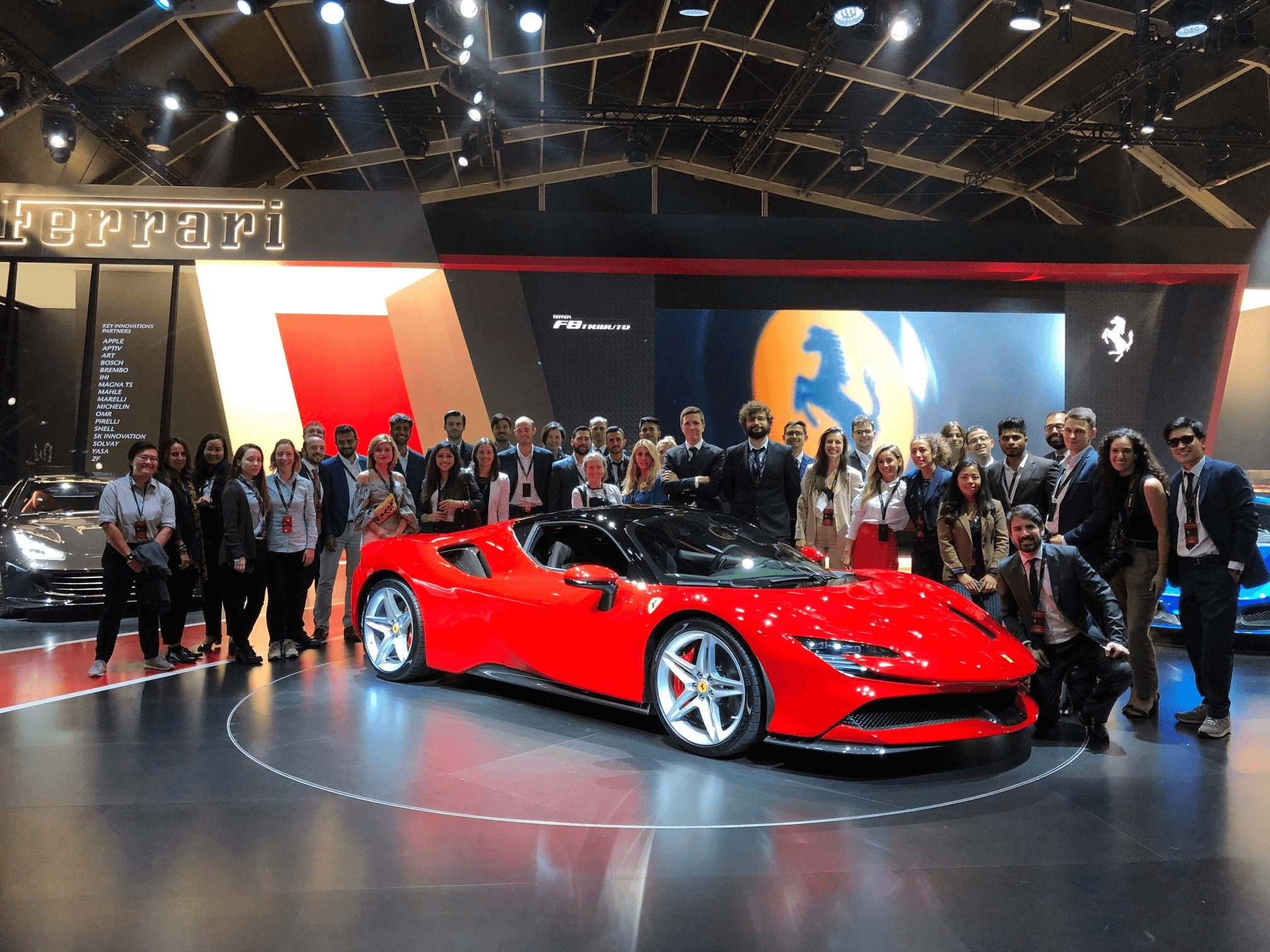 ---
Ezzeldin has fallen in love with the luxury supercar industry. He plans to stay in Italy and see where his MBA and extensive work experience will take him next.
"I'm sure that there's a lot more to learn in the coming months, which I'm really looking forward to," he concludes. "I definitely want to stay in the automotive industry. That's the dream. I'd like to focus around product management but, as long as it's related to the supercar industry, I'm happy."