Esade Full-Time MBA
The Esade MBA forges next-generation leaders with the courage to ask difficult questions. Disruptive thinkers who don't just adapt to change, but drive it. Who open a path that others can follow. Creactivists – creative activists – with the flexibility to find insights and the rigour to deliver results. A different kind of learning experience that will amplify your talents, expand your abilities and accelerate your career.
You will learn to be a creactivist by focusing on the 4Cs of core skills and competencies: Critical Thinking, Creativity, Collaborative Leadership and Communication Skills. You will develop them during the first three terms of the programme. Each of them covers a cluster of related subjects that move you closer to your goal – expanding your awareness, developing your creativity and strengthening your power to transform.
Besides, The Esade MBA is designed for maximum flexibility. You can tailor the programme's length, contents and focus so it is always a perfect fit for your goals.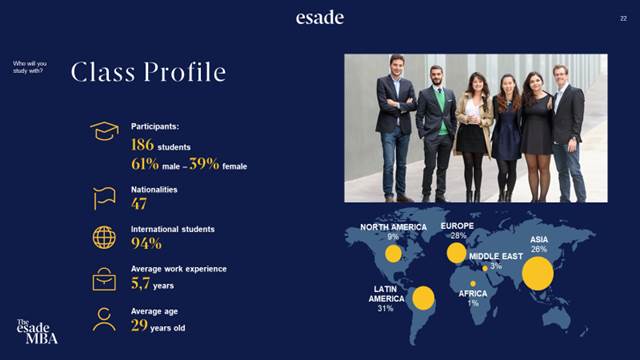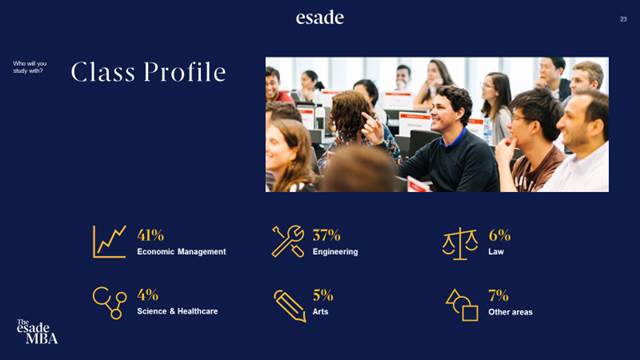 Esade News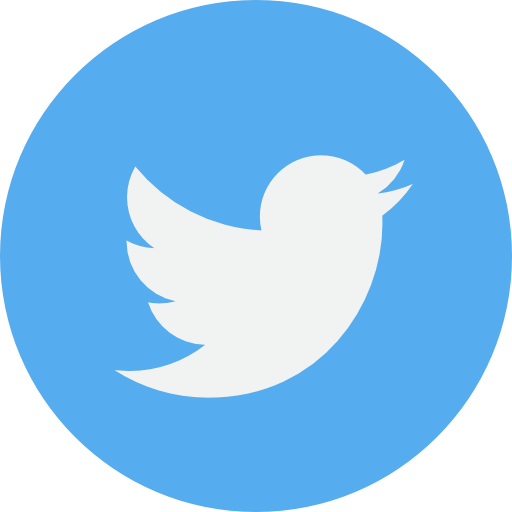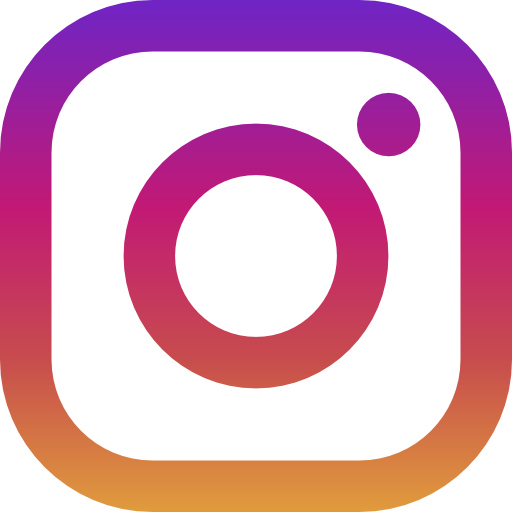 Founded in 1958, Esade Business and Law School has campuses in Barcelona and Madrid and a presence in São Paulo, Lima, Mexico City, Bogotá and Buenos Aires. It also has collaboration agreements with over 100 universities and business schools worldwide. Each year, more than 11,000 students participate in courses at Esade (MBA and Executive Education, as well as bachelor's and master's degree programmes in business and law). The School's business park, ESADECREAPOLIS, is a pioneering innovation centre that brings together academia and the world of business. With a clear international outlook, Esade consistently ranks near the top of the main global business-school rankings . Esade currently has a network of over 50,000 alumni occupying positions of responsibility in enterprises around the globe.
Message from the Dean of the Business School Josep Franch
"Esade Business School has a three-fold mission to improve skills and knowledge through training, conduct rigorous research that leads to advances in the various diciplines which make up the field of management, and contribute to the transformation and improvement of organisations to promote greater social welfare. Training, research and transformation are the axes around which the main activities of the business school turn, and each of these activities are conducted with the aim of contributing toward collective processes"
Facts

4th Best Programme in Europe for Salary Increase (Financial Times 2019

#7 Best Program in Europe (Financial Times 2019)

Optional Spanish language lessons are included in the programme fees

#1 Best MBA for women in Europe (Financial Times, 2018)
Labs, Career Acceleration Programmes, Study Tours and Treks
Esade Location
Snapshots
FT Ranking: 20
FT Ranking Global MBA: 21
Economist FT Mba RANKING: 46
Financial Times Ranking US MBA: 32
Forbes Ranking Domestic MBA: 33
US News World Report Ranking MBA: 34
Class Size: 187
Female Percentage: 29
Course Length: 12, 15, or 18
Employed Graduates Percentage: 90
Salary Increase Percentage: 120
Average Gmat: 665
Course Fee: € 68,500
Accredited: AACSBAMBAEQUIS
Aspen Inst Ranking: 12
Average Age: 28.6
Average Work Years: 6.1
Nationalities Count: 48
Businessweek Ranking: 44
1st Deadline
1 OCT 2019
2nd Deadline
26 NOV 2019
3rd Deadline
14 JAN 2020
4th Deadline
11 FEB 2020
5th Deadline
10 MAR 2020
6th Deadline
21 APR 2020
7th Deadline
19 MAY 2020
8th Deadline*
2 JUN 2020
*For EU residents only, subject to places remaining on the programme
The Esade MBA is taught 100% in English on the Barcelona Campus and has a flexible structure allowing you to choose how long it takes: 12, 15 or 18 months! For students who want to focus in on Entrepreneurship, Finance, Innovation, International Family Business and Marketing there are specific tracks available.